For more than a century, board games have been one of the best ways to pass the time for kids and adults of all ages. However, finding a good board game can be challenging because there are many things to consider. What might be the best board game for one person could be a boring drag for someone else. Choosing the best board game for your circumstance depends on who's playing the game and what kind of things they enjoy.
There are literally hundreds of board games to choose from, making so that there's something for everyone. However, not everyone likes the same board games that you or I do. In this article, I will tell you how to choose the best board game for your specific circumstance. I'm also going to tell you what the best board games are for different groups of people and what makes them so great. If you're a board game veteran or a noobie looking for something different, you've come to the right place!
Criteria to Choose the Best Board Game for Each Situation
In this section, I will explain the criteria you should look at when choosing a board game. There are a number of things to take into account, such as the age level, how many people are playing and choosing exciting games. Whether you're looking for an excellent game of strategizing or a game for a large group of people, this list will serve as your guide.
Take the Age of Your Group Into Account
Board games come in all shapes and sizes and for people of all ages. However, some games are definitely meant more for adults, and some are meant more for children. Being aware of the age and maturity level of the people you're choosing the game for is extremely important. Certain games like Candy Land and Hungry Hippos are fun for kids, but they can be a snooze for adults.
You never want to pick a game that's boring for half of the people who will be playing, but you also don't want to pick a game that's inappropriate for kids. Choosing the best board game is a fine line that can be difficult to walk.
Take the Size of Your Group Into Account
There are few things more awkward than picking a four-person board game when six people want to play. Make sure that you know how many people want to play a game before you start playing it. This is a good way to make people feel left out and forgotten when board games are meant to bring people together for a good time.
Make Sure You Pick a Game That Will Interest the People Playing It
It goes without saying, but you don't want to pick a board game that nobody wants to play. For example, Trivial Pursuit is one of the most popular board games of all time, but it isn't for every situation. If people want to kick back and relax with a slow strategic game or a game for laughs and giggles, then choosing a game based on knowledge and trivia might not be the best option.
What are the Best Board Games for Large Groups?
Using the criteria I described above, here is a list of the best board game for large groups of people. This list will contain different types of board games for different kinds of people, but they will all be for groups of at least six.
Monopoly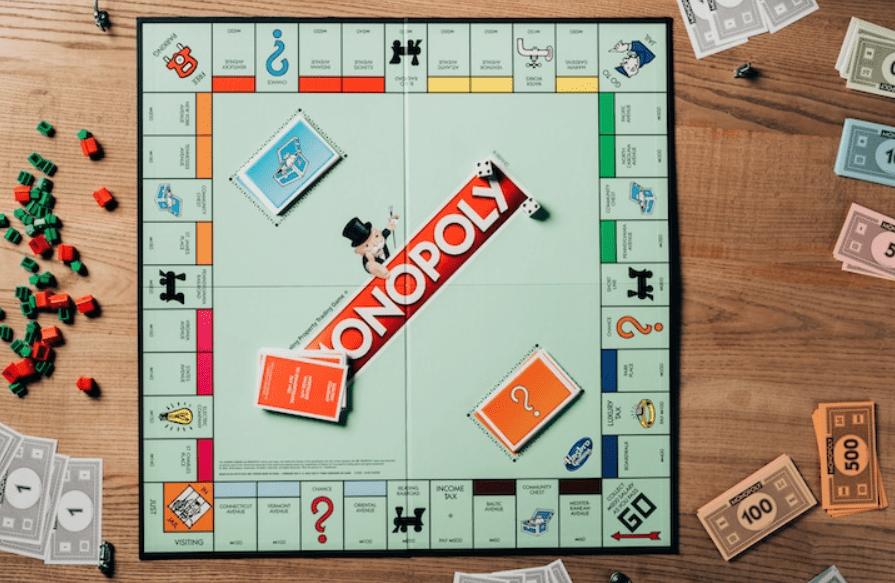 Monopoly is a classic when it comes to board games. It's one of the oldest games on this list, and it's still one of the most popular, which says something about it. Anywhere from 2-8 players can play Monopoly, making it versatile for groups of all sizes. The goal is to have the most money and properties at the end of the game, which ends when only one person remains.
Pros
Anywhere from 2-8 people can play.
There are many newer versions and expansion versions to keep the thrill fresh.
It's a reasonably affordable game, and you can buy it at most stores for under $30.
Cons
Don't play this game if you're not competitive, but the people you're playing with are. Let's just say that things can get heated with the wrong crowd.
Players get eliminated as the game progresses, which means that there could be sitting around and waiting.
Games can last anywhere from thirty minutes to several hours, and there's no way of regulating its length.
Scattegories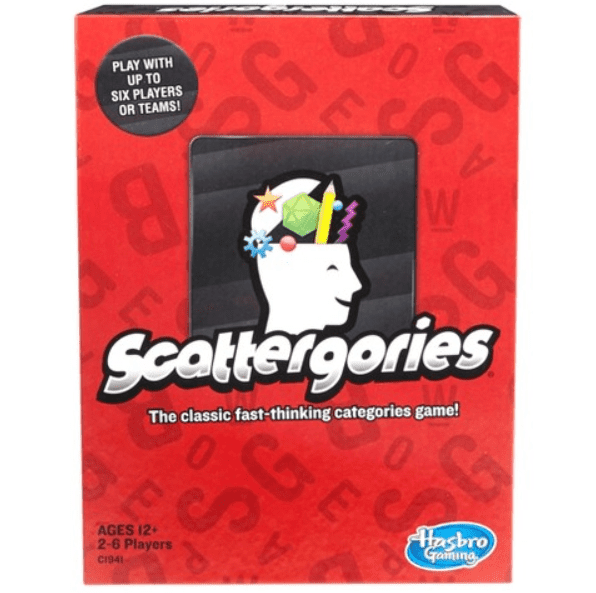 Scattegories is one of the lesser well-known games on this list, but it really shouldn't be. It's one of the best and most exciting board games on the market, and it's the perfect game for a large group of people. There aren't any specific limits on the number of people that can play, and I've enjoyed games with up to ten people at a time.
The goal is to guess as many unique words based on the role of a dice that determines the first letter that each word has to be. It's a game that can be clean and family-friendly, or you can give it a twist and come up with some inappropriate answers if you choose. Either way, you're bound to have some laughs and enjoy a good time with friends, family, or complete strangers.
Pros
Great game for a large group of people, and there isn't any limit to how many people can play.
A relatively cheap game that doesn't have a lot of moving parts.
Great game to use as an ice-breaker.
Cons
There are a finite number of answers to some of the questions, which means the game can get old after a while.
Pandemic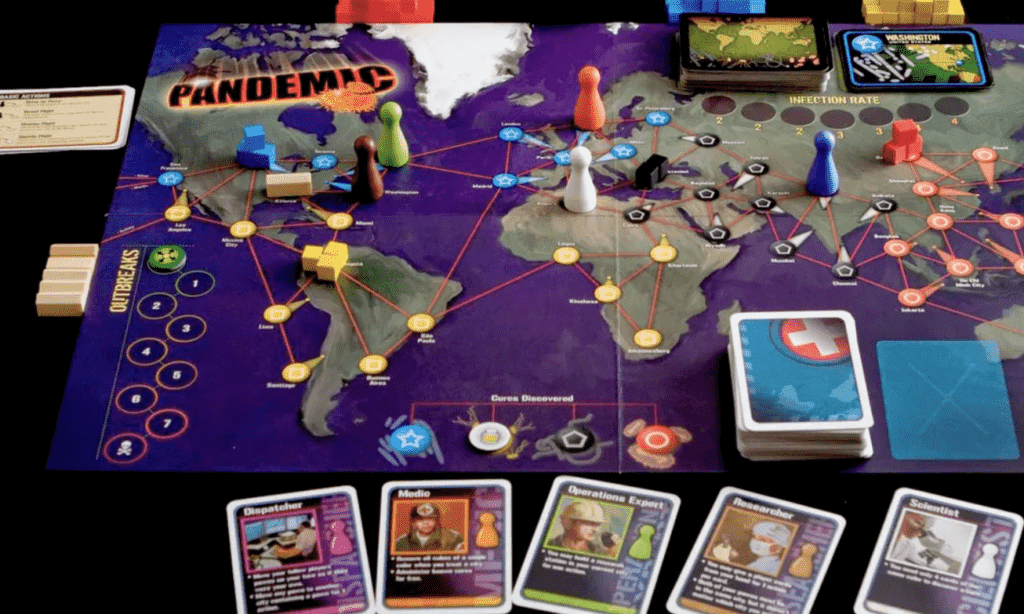 This is one of the newer games on this list, and it's all the rage as of late. You and your fellow players essentially determine the fate of humanity as you work to fight off a series of diseases in an attempt to keep them from turning into pandemics. Hence, the name, Pandemic. Although the game says that only four players can play, a great switch-up is to play on teams of two and add an extra element of strategy and teamwork to the equation.
Pros
An exciting new game that's as much fun the first time as it is the tenth time.
It's a unique game and the first of its kind.
Cons
It's a little more pricey than the other games on this list but still very affordable.
Pictionary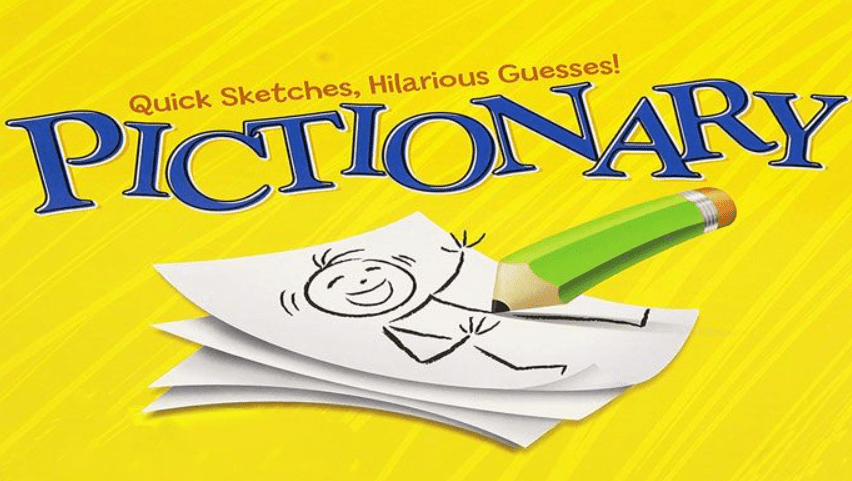 Pictionary is a classic game of art and drawing or the hilarious lack thereof. There are only two teams in Pictionary, but you can have as many players per team as you want. When it's their turn, each player is tasked with drawing something based on the role of a dice and the draw of a card. There are different difficulty levels of drawing, so if art isn't your thing, you'd better pray for an easy topic!
Pictionary is an excellent game for longtime friends or for meeting new people. You'll soon find out if your new friend-to-be is an artist or not and how good their sense of humor is.
Pros
It's a classic game that people of all ages can play.
An excellent game for laughs but also very competitive.
You can play with your best friends or with strangers.
Cons
If you're not a good artist and self-conscious about it, then this isn't the game for you.
It can be a little fast-paced and stressful for people who can't handle it.
What are the Best Party Board Games?
If you're looking for a good time where you can laugh, compete, and throw back a couple of cold ones while playing a game, then here's the list for you. Please note that some of these games are more carefree than others, but they're all excellent for groups that wanna have a good time.
Codenames: Pictures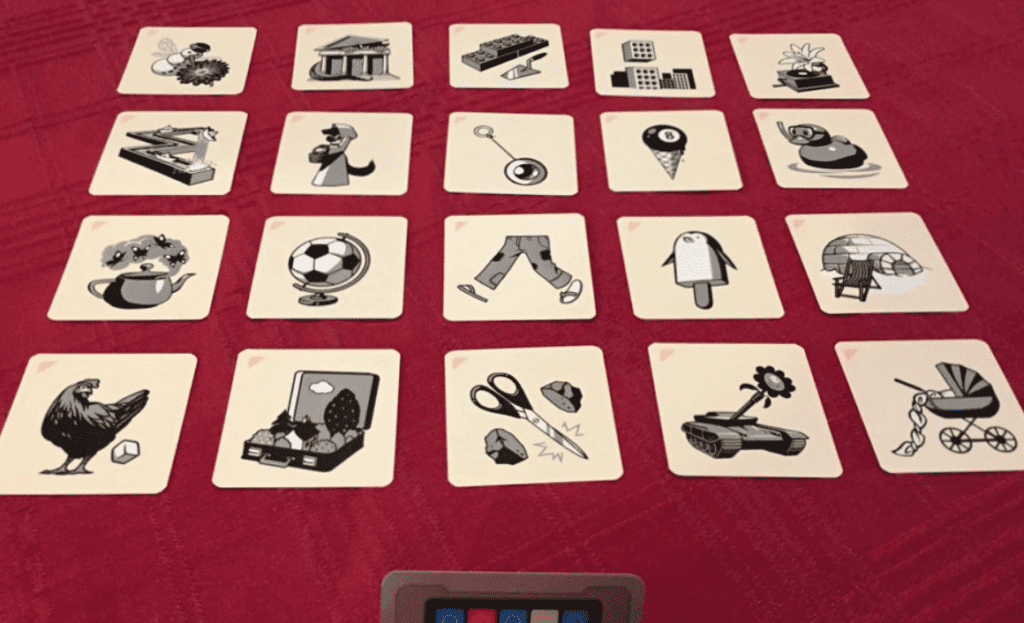 Codenames: Pictures is a different version of the original Codenames game, but it's just as good if not better. You played the original Codenames with a spymaster and up to three secret agents per team. Codenames: Pictures is precisely the same. The big difference is that Codenames featured clues and guessing based on a list of words, and Codenames: Pictures features this based on pictures. Overall, it's a great party game where you can chat and have a good time or be quiet and focused.
Pros
Games are short and quick, which means you can move on to a different game if you don't like this one. That's not likely, though.
It doesn't take new players long to get the hang of it.
Cons
It's more of a serious party game than a funny one.
The Resistance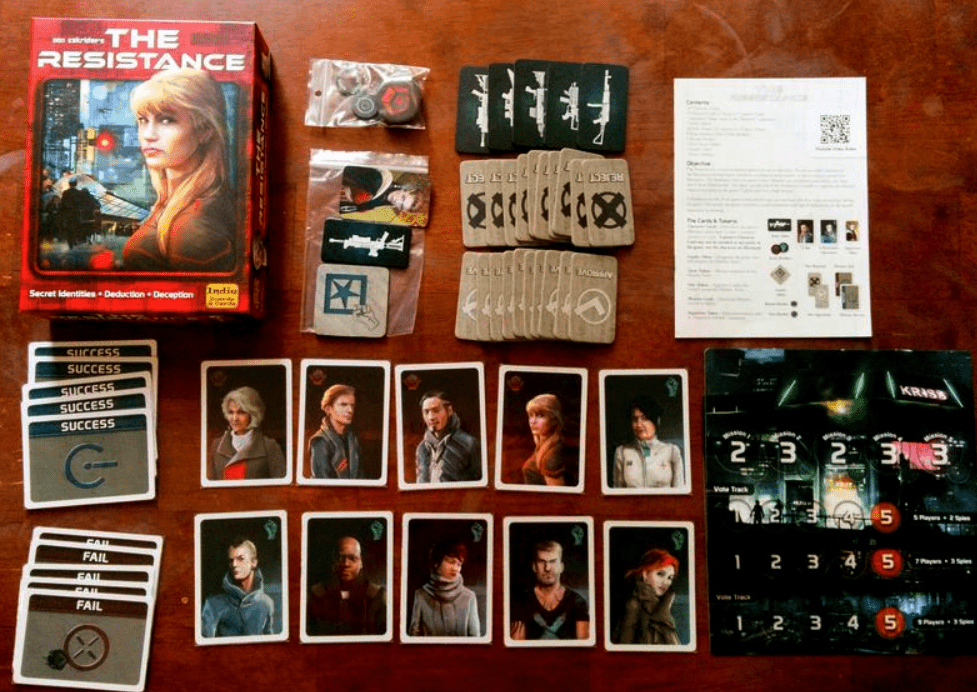 The Resistance is a quick, competitive game of cat and mouse and social revolution! It's an excellent game for anywhere from 5-10 people, and it's another unique game that is unlike any other. Unlike most games, players don't get eliminated but instead, work together to form a resistance and take down the powers that be.
Pros
It's a quick game of 30 minutes or less to keep things moving along.
Players don't get eliminated, so everyone is always playing.
A unique game that will freshen things up if you're in a game rut.
Cons
It can get old after playing it a few times, and you'll have to think of ways to keep it fresh.
Cards Against Humanity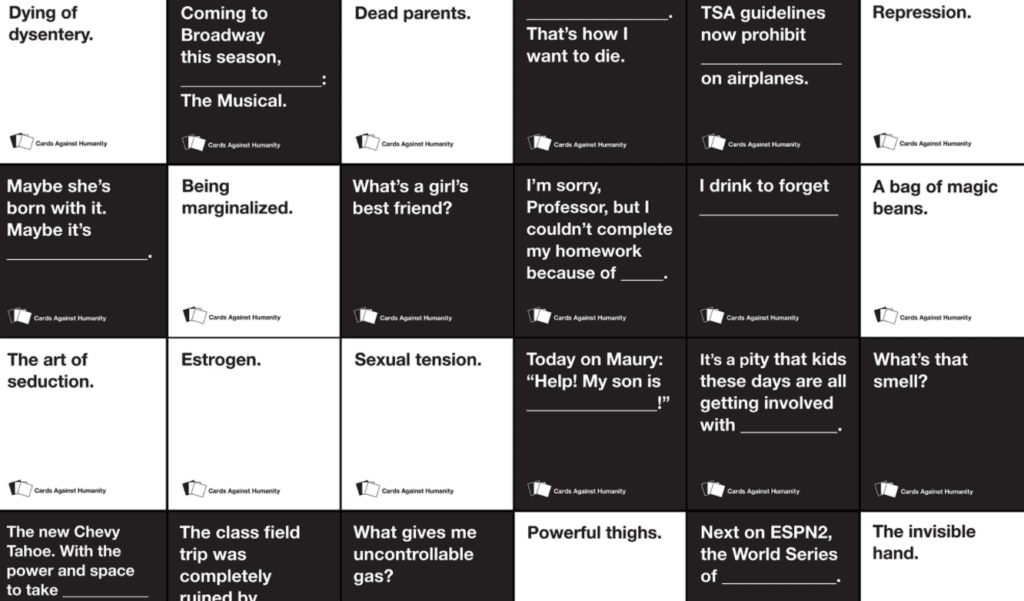 Oh boy, if you're looking for a game that's strictly designed to make people laugh and have a good time, look no further than Cards Against Humanity. This card game is basically an adult version of Apples to Apples, which will make an appearance later on this list. Up to 10 people can play this game at once, and it's one of the only games in the world that has sequences of side-splitting laughter followed by awkward silence followed by more side-splitting laughter. Just make sure you put the kids to bed first.
Pros
It is possibly the funniest game on the planet when it comes to board and card games.
A large group of people can play, and games can be as long or as short as you want.
There are tons of expansion packs to keep things fresh if you've gone through all the cards.
Cons
While the game is funny, don't play it if you're extremely politically correct, can't laugh at yourself, or don't have a sense of humor.
What do You Meme?
What do You Meme? isn't quite as obnoxious or hilarious as Cards Against Humanity, but it's pretty darn close. The game's premise is to match pictures with sayings, effectively forming a meme meant to bring laughter to the world. You can play this game with the whole family, or you can put a slightly dirty twist on it for adults-only fun.
Pros
It's a diverse game that people of all ages can play for any occasion.
Games can be as long or short as you want and feature any number of people.
Cons
Unless you have an expansion pack, there are a limited number of sayings and photos.
What are the Best Games that Involve Strategy?
You can always count on a good strategy game to bring out the schemer and nerd in all of us. While strategy games are enjoyable, they certainly aren't for anyone or for every occasion. Most strategy games are pretty serious and leave little time for non-game-related chatting. If you want to play a game to meet new people or for some laughs and giggles, then a strategy game might not be for you. If, however, you want to test your scheming and strategizing skills and feel like the most intelligent person in the room, then here you go!
Risk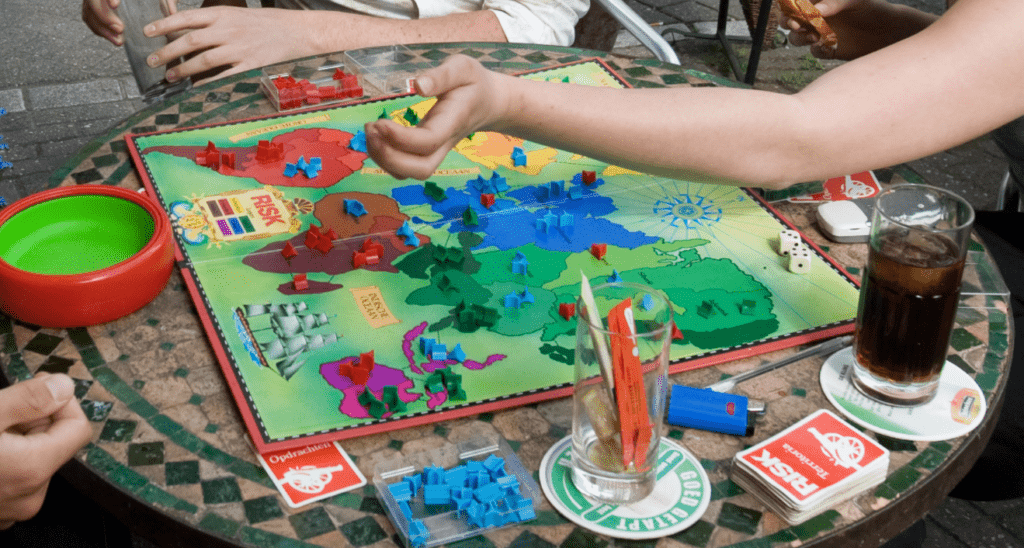 Risk is the ultimate game of world domination, where you risk it all to take over the world and eliminate your foes. This is one of the original total domination games and is the only one of its kind. Other games have come and gone, but Risk has stood the test of time and continues to be one of the best-selling games year in and year out. If you decide to try this game, then buckle your seatbelts for a long and wild ride.
Pros
This is the perfect game to make lasting memories playing.
The perfect rivalry game that you can play many times with the same people over and over again.
Cons
When I say you should buckle up for a long ride, I mean a loooong ride. Games can take anywhere from an hour to a day, depending on the pace that you choose to play at.
Catan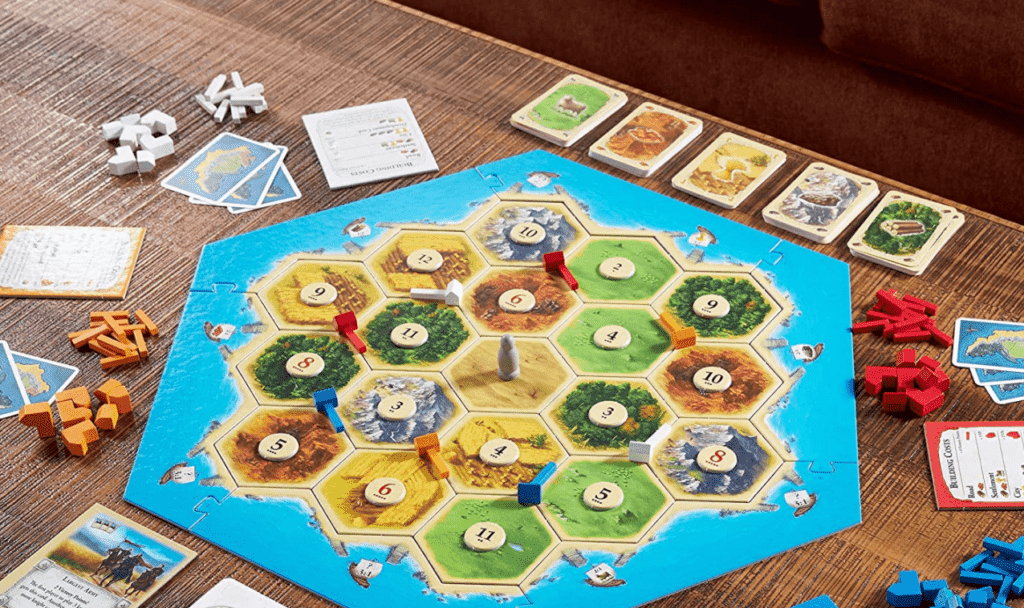 Catan is another timeless classic of a board game that's fun for the whole family. There are many different versions of the game, which means that you can play repeatedly and have a different outcome every time. The goal is to be the wealthiest and most prosperous player in the game, based on the amount of money and resources you can accumulate.
Pros
There are few games with more avid fans than those who live and die for Catan.
Many different expansion packs make it possible to have different outcomes no matter how often you play the game.
The game is fresh enough that you can play multiple games in the same night and make an evening of it.
Cons
Games can be lengthy and confusing if you're new and don't know what's going on.
Catan is also one of the more expensive games on the list due to the complexity of the game and the number of cards and pieces involved.
7 Wonders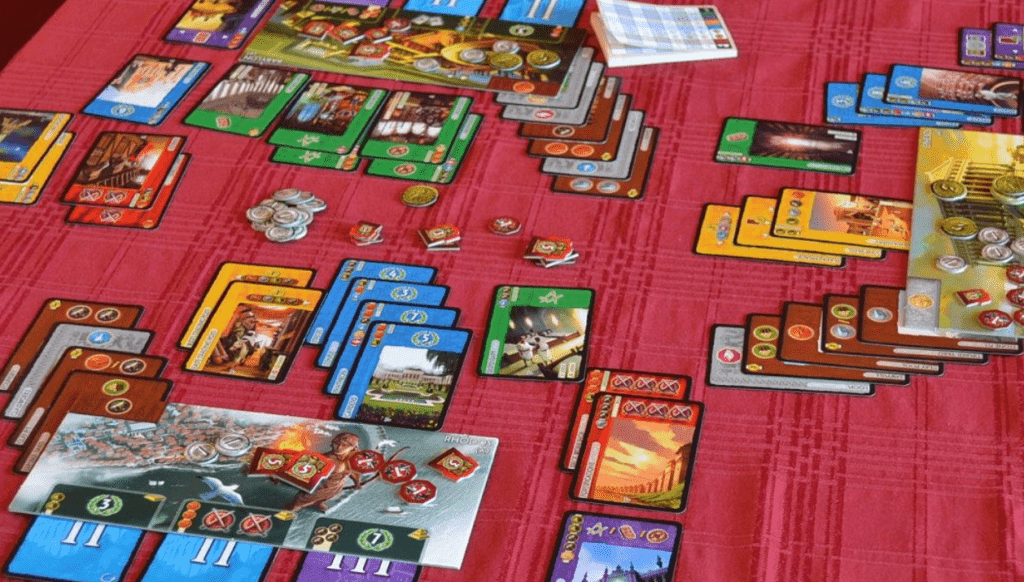 7 Wonders has aspects of Catan, Risk, and many other games combined into one lovely package. The amount of thought and planning that went into creating the game's premise and the game board itself is second to none. The game takes place in an ancient world in a different age but progresses through three different rounds or periods of history. 7 Wonders will take you on a ride through time and bring out the planner and strategist in all of us.
Pros
7 Wonders is possibly the most creative game with the most artistic game board ever created.
It's another excellent game that you can play dozens of times with a different outcome each time.
Cons
There are many rules, and it can be a challenging game to learn on your own.
The Best Board Games for Both Kids and Adults
If you're a parent looking for a game that you and your kids can enjoy, then this is the section for you. These are some of the best games that people of all ages can play together, and all get the same amount from.
Sequence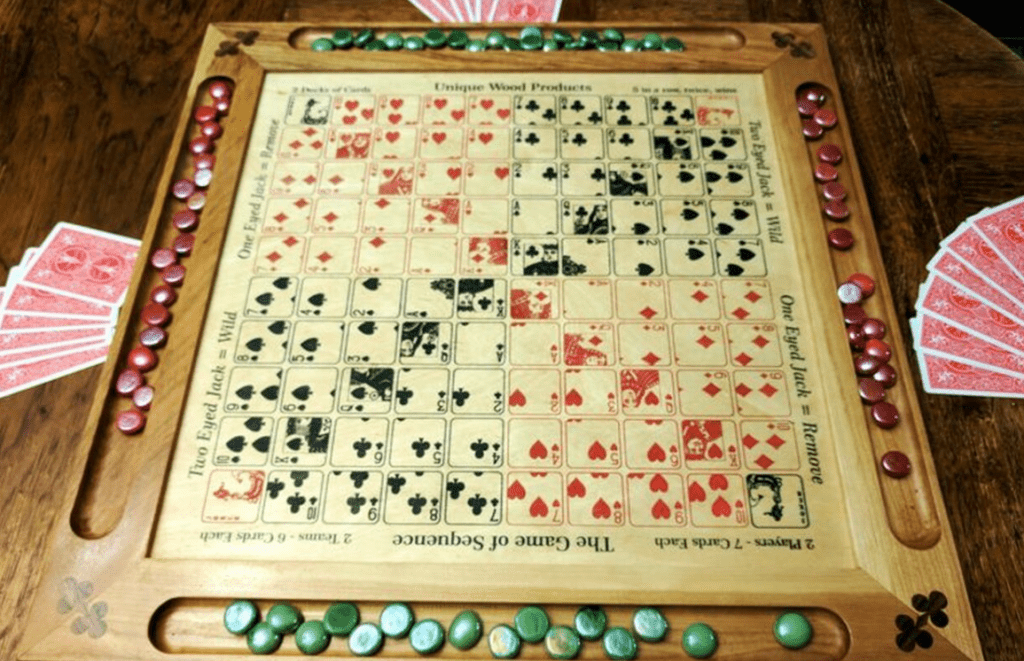 Sequence is a more intense and challenging version of connect four, but with a few competitive twists. There are two teams of up to three players per team that work together to get five chips in a row on the playing board. The places you can play are determined by random draw, and you must work with your teammates without being able to talk to each other. Silent communication is crucial to victory.
Pros
People of all ages can play and enjoy this game.
Straightforward game to learn how to play, and games go fast.
Cons
While everyone can enjoy Sequence, it's a game that loses its novelty after playing it for a while.
Chutes and Ladders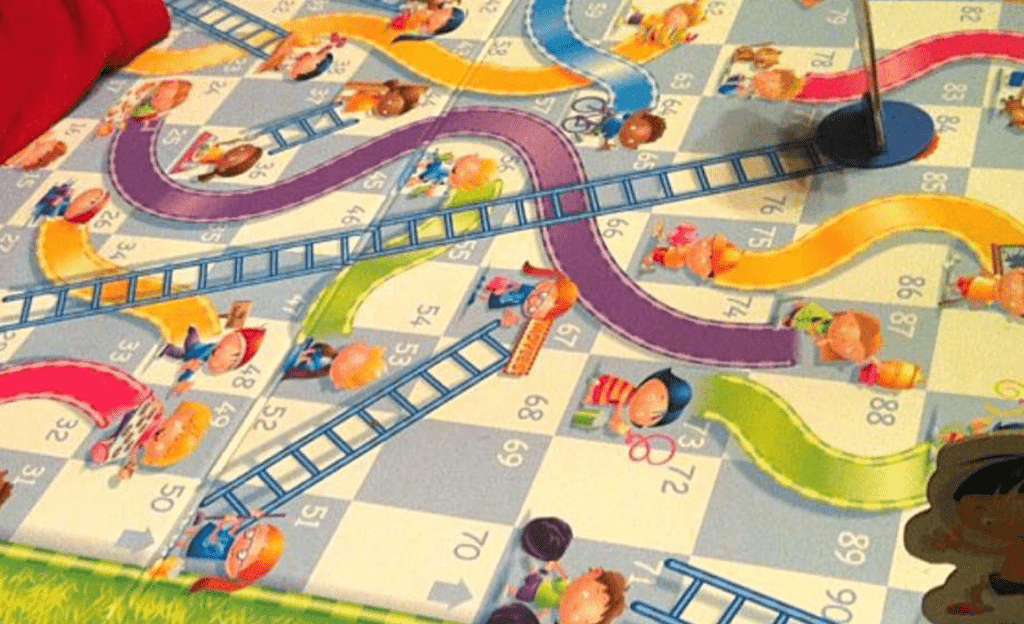 Chutes and Ladders is definitely more on the kid's side of things, but there are still enough grown-up elements involved for adults to enjoy. The goal of the game is to get from the bottom of the board to the top faster than the rest of your opponents. However, there are a series of shortcuts (ladders) and pitfalls (chutes) along the way that can speed things up or slow you down.
Pros
Straightforward game to learn how to play, and games go fast.
Cons
It's mostly meant for kids and might be a little too simple for adults.
Apples to Apples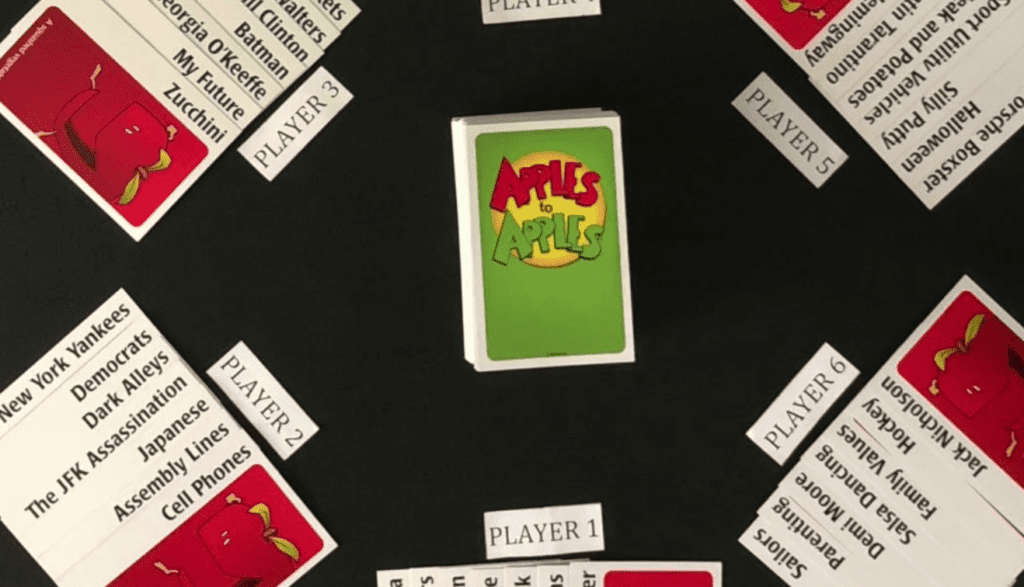 Apples to Apples is a tamed-down version of Cards Against Humanity, and it's clean fun for the whole family. If you have a good sense of humor and want to enjoy a night of laughter, then this is the game for you.
Pros
It's an easy game to learn how to play.
You can make games as long or as short as you want to.
Cons
Because there are a limited number of cards, the game loses its allure after a few rounds.
The Best Board Games for Brain Power
Outside of strategy games, my favorite type of games are ones that involve brainpower. However, they aren't for everyone or every occasion, as sometimes people would rather kick back and relax rather than work up a mental sweat.
Scrabble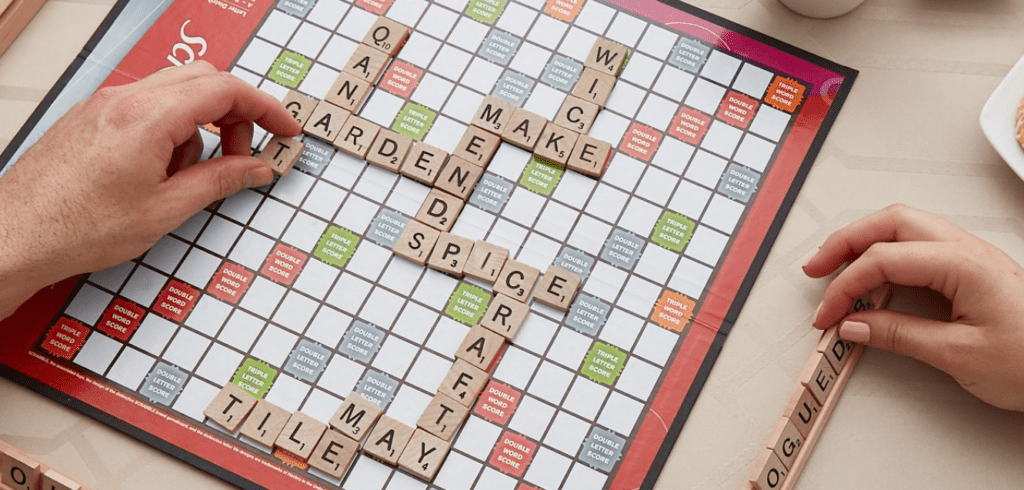 Scrabble is a timeless game that revolves around spelling and word building. The game's goal is to score the most points by spelling the best and longest words. There are bonuses along the way where you can double and triple your score by placing word tiles in certain blocks. You'd better have a dictionary handy, however, because some of the words that competitors come up with are outside the box and questionable at times.
Pros
You can play Scrabble one-on-one or with a large group of people.
Outside of being an enjoyable game, Scrabble also makes you smarter and is good for conditions like Alzheimer's.
Cons
Games can be lengthy and heated if players aren't given time limits.
Boggle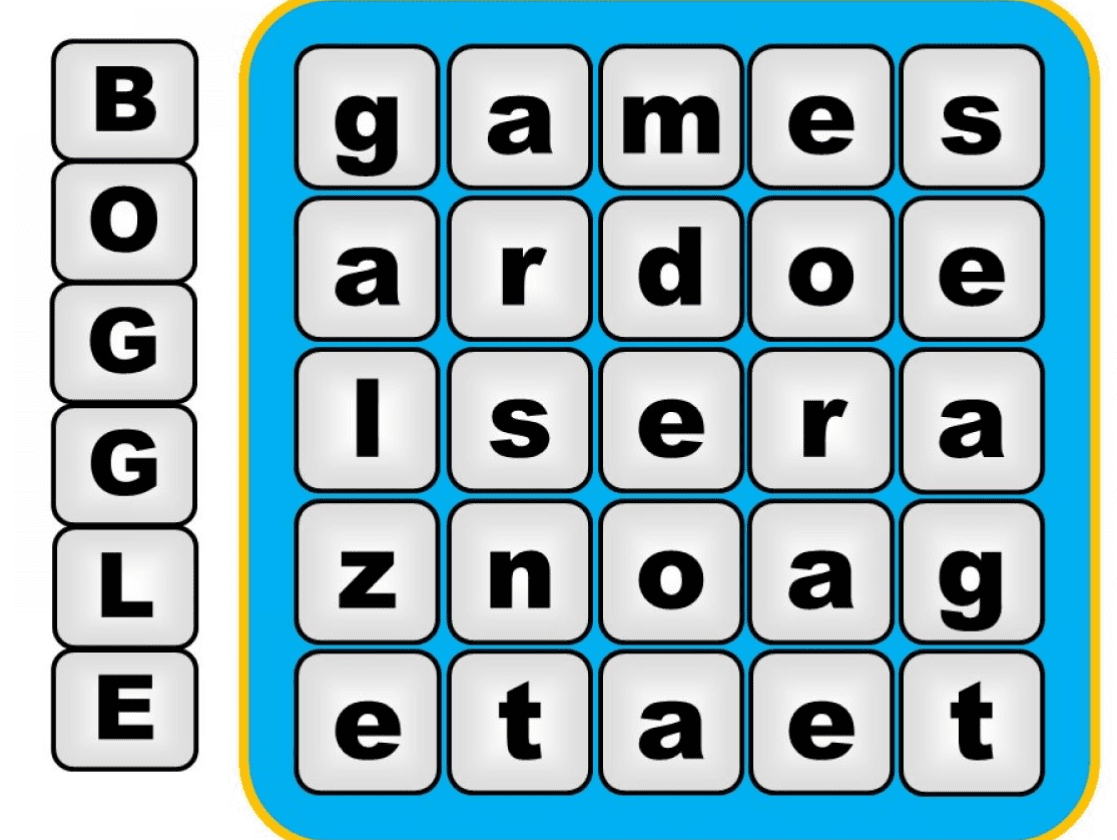 Boggle is similar to Scrabble in certain ways but very different in others. The goal of the game is to spell as many unique words as quickly as possible. The words you spell are based on a jumble of letters that get randomly assorted in a container. You can give yourself anywhere from 1 to 4 minutes to spell as many unique words as possible.
Pros
Much like Scrabble, Boggle is great for building mental strength and increasing your smarts.
Games are quick, and you can play as many rounds as you want because every round is different.
Cons
This is an older game that isn't readily available except for online.
Trivial Pursuit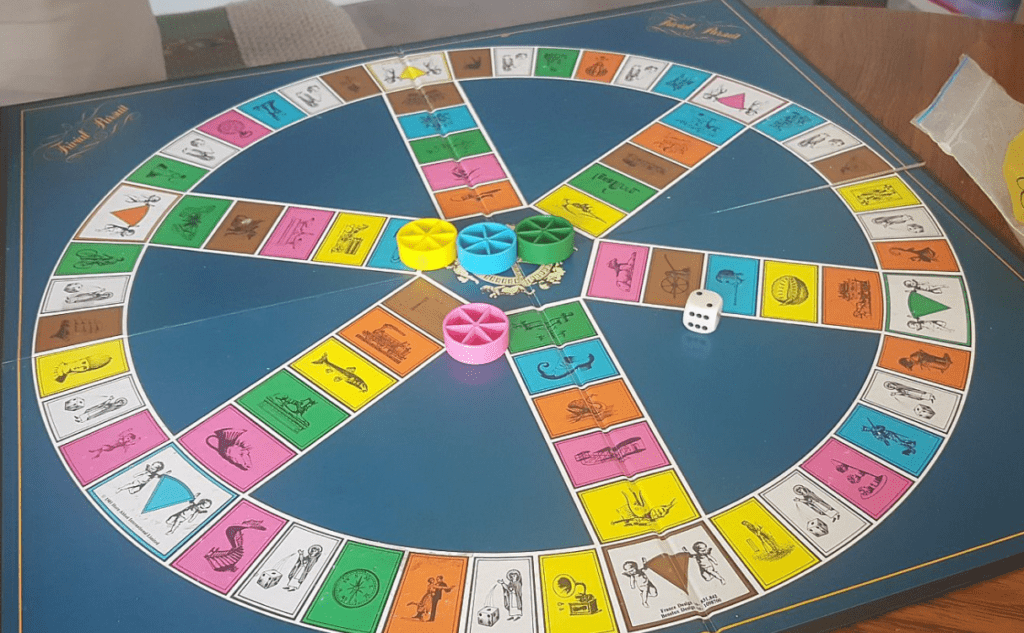 You can't have a list of best brain board games without including the original of them all. Trivial Pursuit has been around for decades, and there are tons of expansion packs and alternate versions of the game to keep the trivia fresh and relevant. Once you've gone through all the cards in the original game, there are plenty of other options to keep you busy.
Pros
There are many different versions of the game so that it doesn't get old.
Players of all ages can play, and there are even versions for younger kids.
Cons
Unless you want to keep buying newer versions of the game, you'll quickly work your way through the original trivia questions.
FAQ's
Question: Are most of these games available at stores near me? 
Answer: Most of these games are available at stores like Target and Wal-Mart. However, if you can't find them there, they will be readily available online at Amazon.
Question: What is the single greatest game of all time? 
Answer: It's hard to say what the single-greatest game of all time is because everyone has a different opinion. Risk and Monopoly, however, are two of the longest-running games when it comes to loyal fans and copies sold.
Question: What is the highest-selling game of all time?
Answer: The all-time best-selling game in the history of the world is Chess. Chess has been around for centuries and is often a defining factor used to determine one's ability to think ahead and plan in advance.
Final Thoughts
Hopefully, this article gave you some guidance, whether you're looking for a new game to try or in the mood for a throwback classic. Board games are a great way to bring people together and help them to have a good time with one another. They offer a unique combination of competition, laughter, and the ability to make small talk, all while playing a game. There are few better ways to create lasting memories with people you love than by playing board games.
For more interesting readings check out: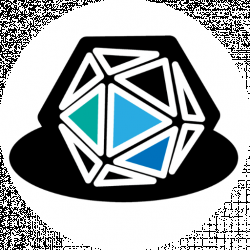 Latest posts by Dice 'n Board Team
(see all)