There is nothing like the comradery that comes through playing a board game. That's why they dominate holidays and family get-togethers, it's why people dedicate game nights every week to playing them and it's why, even in this digital age with video games and streaming so readily available, that we still go back to these tabletop gems time and time again. Board games are a timeless form of enjoyment and for that reason, Dice N Board came to be.
Our website is dedicated to providing a comprehensive overview of the modern board game landscape. We serve as a pillar of the community that will inform, speculate and educate readers on the topic of board games. We are a passionate team of tabletop enthusiasts, who never stray too far from a 20-sided dice and we are here to help you learn about board games and find a new game that's perfect for your next game night.
Our team has thousands of hours gathered around a table, reading rules, strategizing, and rolling dice. They have spent thousands of dollars trying out some of the finest tabletop games on the market and taking on the toughest campaigns around. Plus, they regularly keep up to date with the latest trends, amendments, updates, and expansions so that they can produce best-in-class content for Dice N' Board!
Our Goal
Our goal is a simple one. We aim to be a board game and tabletop encyclopedia. However, we aim to do so in a very inclusive manner. While we will cater to all of the veteran players, we will also onboard those who are new to the world of board games, offering great beginner options tips, and must-have accessories to make this new hobby into a burning passion.
We at Dice N Board aim to be an accessible hub for tabletop gaming. A haven where all players can co-exist and learn new things about their favorite board games. Thanks to our team of experts, we dive into each topic thouroughly, so even if you are a complete novice, or a TTG veteran, we have something to offer!
We also aim to provide content that caters to all generations of tabletop players. We are not naive to the fact that board games, tabletop games, and TCG games are readily available via digital mediums, so we will provide the best modern board game options, as well as the more traditional approach to tabletop gaming.
What We Offer 
Our content will.be rather varied, allowing us to cater to as many people within the community as we can. We will offer board game suggestions for beginners and veteran players, we will compare games in the game genre to see which one is the most value for money.
We have a wide variety of content on-site, ranging from board game reviews, licticles, board game comparisons, up-and -coming lists, best TTG accessories, interviews with TTG enthusiasts and industry figureheads and much more!
We will review products such as full games, TCG packs, and more. We will provide opinion-based content such as the best board games of all time and the best way to play board games. Plus, we will provide all of this thanks to the expert knowledge of our dedicated writing team of board game enthusiasts.
How We Operate
We have a lot of great ideas on how to keep improving our content and our platform. Firstly, we ensure that we have a strong foundation by keeping our team of dedicated and passionate board game writers intact. Our writers are not only experienced and professional wordsmiths, they are also experts within the world of board games. Our writers have played a wealth of popular board games, know how to strategize, and have some of the finest collections of tabletop games you'll come across.
We aren't a wiki, a fandom, or an online rule book. We offer blog content created by fans and board game experts. All of our writers have first-hand experience regarding the topics they cover, so you can rest assured. When you sit down to read a Dice N Board article, you are getting the full picture.
Then we also have a team of editors that make sure that all articles look the part, read perfectly, and are factually accurate before we send them out there for your viewing pleasure.
Then lastly, we do our best to keep in touch with the community. We rely on the community at large, and our writers,  to keep us up to date with current trends. Plus, we are always trying to get better, so we welcome any feedback that you might have for us.
Core Values 
Here are the core values that we aim to uphold here at Dice N Board:
Authenticity
Accuracy
Consistency
Passion
Tenacity
Our Team
Now it's time to meet the team. Our board game enthusiasts are separated by time zones and come from varied backgrounds and cultures. However, they have one thing in common that ties them together. They adore tabletop gaming. We love our team here at Dice N Board and we think you will too, here is our team below:
Managing Editor – Callum Marshall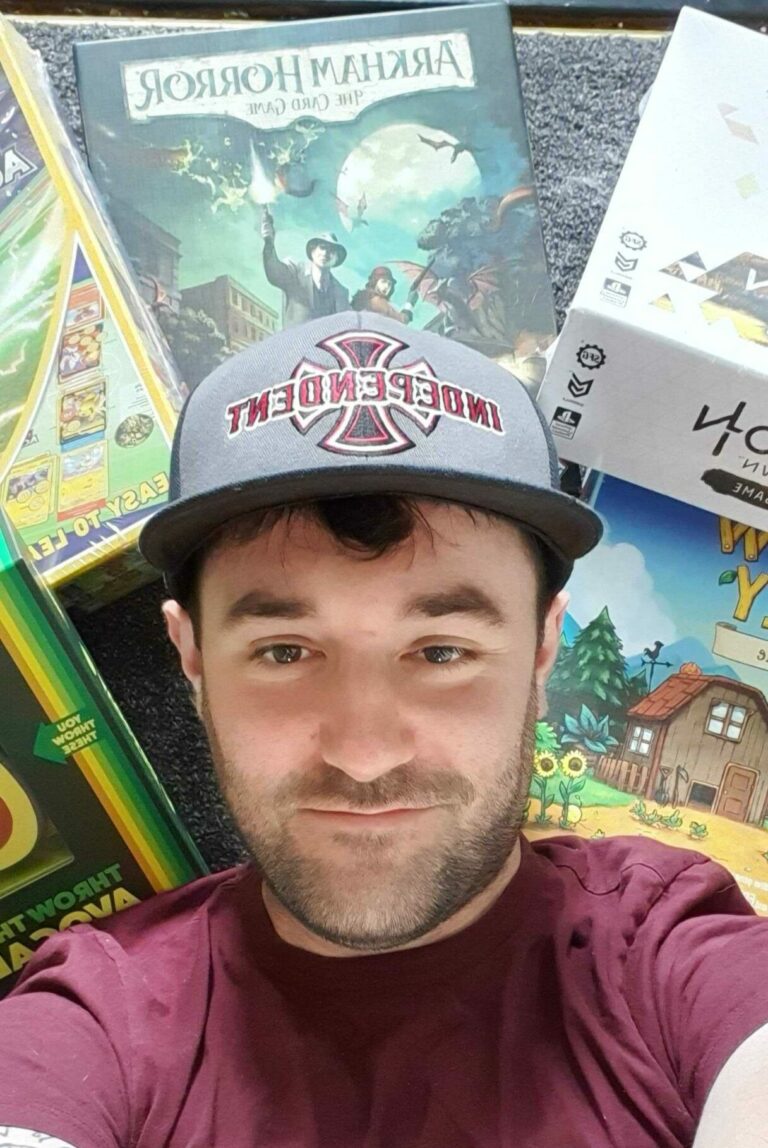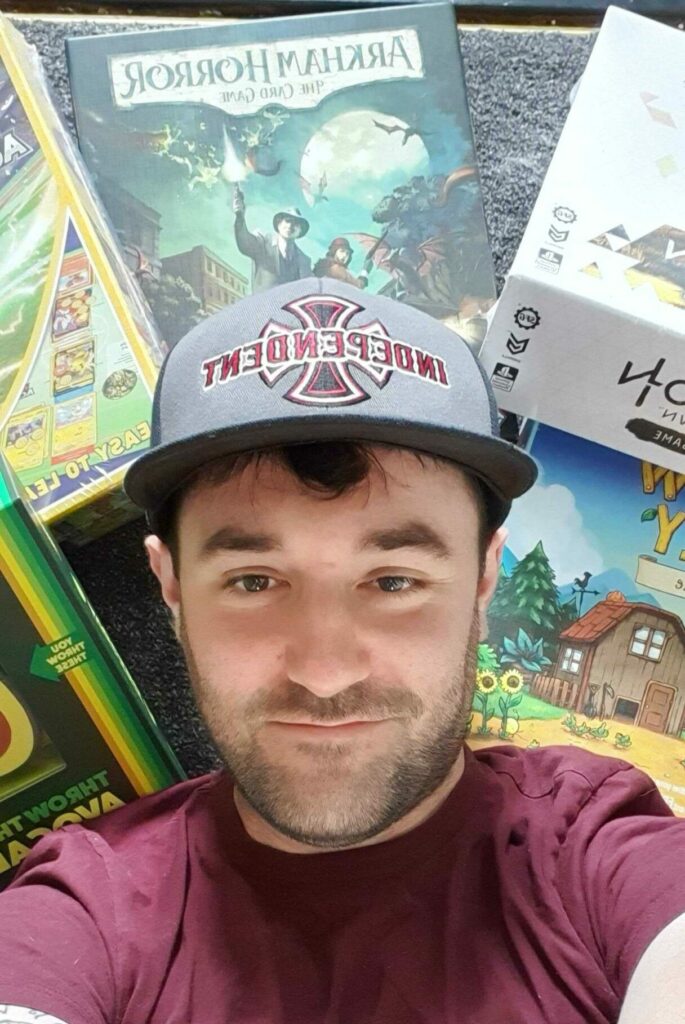 Callum is been a huge fan of board games ever since he was a child. Being an avid gamer, a lot of his pastimes were solitary but board game nights were an exception to the rule that brought friends and family together for a night of comradery. His favorites as a child were games like Trivial Pursuit, Mouse Trap, Boggle, and Scrabble. However, as an adult, Callum has moved on to more complex and strategic board games which take hours to learn, never mind play, but that's part of the fun, right?
These days Callum will actively seek out board game cafes and seek like-minded individuals who love setting out on a new campaign. His favorites at the moment are Arkham Horror, The Stardew Valley Board Game, The Dark Souls Official Board Game, The Horizon Zero Dawn Board Game, Disney Villainous, and Cards Against Humanity.
Favorite Childhood Board Game: Even as a young kid, I was obsessed with words and trivia, so probably Trivial Pursuit, or Boggle.
Favorite Board Game Ever: The Stardew Valley Board Game.
Board Game I Would Love To Try: Terraforming Mars and Secret Hitler spring to mind. I would also love to learn how to play DND
Most Overrated Board Game: The Game of Life, it sucks.
Tabletop Gaming Hot Take: A board game night beats a night out at the bar every time
David Borgogni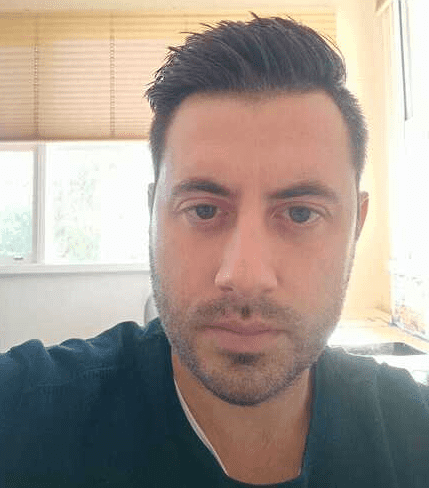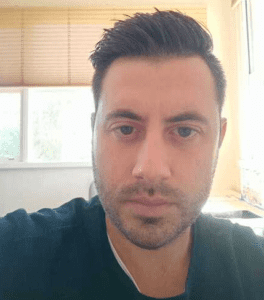 David loved his family's board gaming nights as a kid. During that time, he played Risk, Scrabble, or Monopoly almost every night with his siblings. As he grew older, his interests in gaming and history started to mix, so these days he mainly plays strategic board games like Scythe or Twilight Struggle in his spare time.
However, his interests expand beyond the historical strategy genre as he's always on the lookout for the latest releases. David's currently living his dream, as he's learning new gameplays every week and shares his opinions about these board games with his readers.
Favorite childhood board game: Risk is undoubtedly my favorite childhood game. I still love getting together with a group of friends and spending the night fighting for world domination.
Favorite board game ever: If I have to choose just one, I'd definitely go with The Settlers of Catan, although Axis & Allies and Sid Meier's Civilization: The Board Game are also among my favorites.
The board game I would like to try: I'd love to try Gutenberg.
Most overrated board game: Cluedo or Clue, whatever you want to call it. We all know who did it, but I won't give it away incase anyone really wants to play it.
Tabletop gaming hot take: It doesn't matter who wins. Board gaming is about friendship.
Ben Kitchen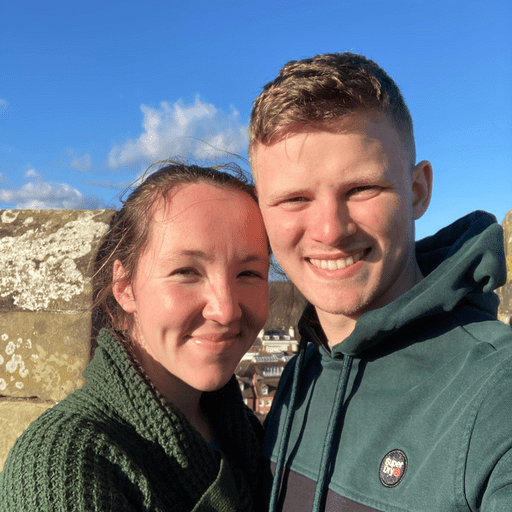 Ben is a casual tabletop game enthusiast. He especially loves Here To Slay and all things in the same vein of ridiculousness. He's often sitting down for an evening round of Yahtzee, Carcassonne, Catan or Quacks with friends. Ben's also an experienced automotive writer and mechanic who takes his passion for problem solving and throws it into board games, and when he isn't tinkering with cars or custom board game pieces, he's usually watching something Star Wars related on Disney+.
Favorite childhood board game: Chess. I'm no good at it now but I was in Chess Club when I was younger. I used to love making overly sacrificial plays to draw out a mistake. It didn't always work, but I had fun.
Favorite board game ever: Here To Slay is a relatively new one for me, but yes. That. Anyone can play it and every game is always different. Not for die-hard gamers, perhaps, but I love it.
The board game I would like to try: Star Wars: Legion. I'm terrible at building miniatures but I like Star Wars. Seems like a great one for me if I can get an arty friend to do the hard work!
Most overrated board game: Monopoly is the most overrated game ever. Have you honestly ever met anyone who likes it?
Tabletop gaming hot take: If you can't laugh over it with your mates, throw it away.