There is nothing like the comradery that comes through playing a board game. That's why they dominate holidays and family get-togethers, it's why people dedicate game nights every week to playing them and it's why, even in this digital age with video games and streaming so readily available, that we still go back to these tabletop gems time and time again. Board games are a timeless form of enjoyment and for that reason, Dice N Board came to be.
Our website is dedicated to providing a comprehensive overview of the modern board game landscape. We serve as a pillar of the community that will inform, speculate and educate readers around the topic of board games. We are a passionate team of tabletop enthusiasts, who never stray too far from a 20-sided dice and we are here to help you learn about board games and find a new game that's perfect for your next game night.
Our Goal
Our goal is a simple one. We aim to be a board game and tabletop encyclopedia. However, we aim to do so in a very inclusive manner. While we will cater for all of the veteran players, we will also onboard those who are new to the world of board games, offering great beginner options tips and must-have accessories to make this new hobby into a burning passion.
We also aim to provide content that caters for all generations of tabletop players. We are not naive to the fact that board games, tabletop games and TCG games are readily available via digital mediums, so we will provide the best modern board game options, as well as the more traditional approach to tabletop gaming.
What We Offer 
Our content will.be rather varied, allowing us to cater for as many people within the community as we can. We will offer board game suggestions for beginners and veteran players, we will compare games in the game genre to see which one is the most value for money. We will review products such as full games, TCG packs and more. We will provide opinion-based content such as the best board games of all time and the best way to play board games. Plus, we will provide all of this thanks to the expert knowledge of our dedicated writing team of board game enthusiasts.
How We Operate
We have a lot of great ideas on how to keep improving our content and our platform. Firstly, we ensure that we have a strong foundation by keeping our team of dedicated and passionate board game writers intact. Our writers are not only experienced and professional wordsmiths, they are also experts within the world of board games. Our writers have played a wealth of popular board games, know how to strategize and have some of the finest collections of tabletop games you'll come across.
Then we also have a team of editors that make sure that all articles look the part, read perfectly and are factually accurate before we send them out there for your viewing pleasure.
Then lastly, we do our best to keep in touch with the community. We rely on the community at large, and our writers,  to keep us up to date with current trends. Plus, we are always trying to get better, so we welcome any feedback that you might have for us.
Core Values 
Here are the core values that we aim to uphold here at Dice N Board:
Authenticity
Accuracy
Consistency
Passion
Tenacity
Our Team
Now it's time to meet the team. Our board game enthusiasts are separated by time zones and come from varied backgrounds and cultures. However, they have one thing in common that ties them together. They adore tabletop gaming. We love our team here at Dice N Board and we think you will too, here is our team below:
Lindsay Aiello Washington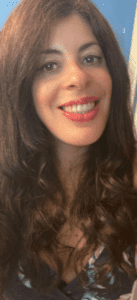 Lindsay is a writer for Dice N Board. She brings her passion for board games and has a vast knowledge of various board games, card games, and more.
She has been a part of local board game meetups, including testing out new games and helping others learn games that they're not familiar with.
Lindsay has also been writing articles online for years on various topics from digital marketing to nutrition! When Lindsay isn't writing, you can find her engrossed in a novel, working on her books, or spending time outdoors.
Favorite board game? Citadels! I love how each round is completely different from another.
Favorite card game? Exploding Kittens. I love cats and I love card games so it's the perfect pairing.
Favorite calming board game: Telestrations. It's a calmer game to unwind after a long day.
Favorite in-depth game: The Red Dragon Inn
Arthur Monteclar
We hope that your time here at Dice N Board has been productive. We hope that you'll return regularly to keep up to date with the latest in tabletop gaming and most importantly, we hope that you extend that winning streak on your next game night!