Are you wanting to start a game night with your family? If you're ready to start, you might wonder what games are the best options to begin with.
From Life to Monopoly, there are various games out there. Unfortunately, choosing which is best for your family can be overwhelming, from newer to classic games.
That's why I've created this list. I've made this list through my years of playing board games with my family and friends.
This list will include top tips for finding the best family board games, and some top picks to check out. So read on to explore this guide to start family game night!
Bottom Line Up Front
If I had to choose a top pick for family game night, it'd have to be the Game of Life! Ever since I was little, Life has been my favorite.
It was always unique in its own way since you'd be able to place your family in the back as you moved along the board. Life is a good starter game, too, since it's not overly complicated.
This is a solid option when you're looking to introduce your child to board games. Plus, it's for the ages of 8 and up.
While I was tempted to choose Splendor, it's for the ages of ten and up. However, for families with children who are a bit older, Splendor is also an excellent option.
My Top Picks at a Glance
The Game of Life-Hasbro Gaming brings a classic for children and adults alike! Experience nostalgia as you choose from a variety of Life themes.

Splendor-An excellent option for children ten and up. This game will have your use strategic thinking for their next moves.

Ticket to Ride-A great mid-length game for families with children ages eight and up. Go back in time and experience the booming railroad tycoon generation in North America.
Tips for the Reader
As you go through this list, think about what your child's hobbies currently are. For example, what movies and shows do they enjoy?
Consider whether or not they've played board games before. If they have, you might want to consider games that are a bit trickier and require more strategy.
It's essential to think about their age too. You definitely don't want a game that's too difficult or one that's too easy.
But it's also important to remember that each child will be different as far as what games will work best for them. For younger children, you'll want to think about games such as Candy Land or the Game of Life. 
Selection Criteria
As I'm going through the list, I think about the different age ranges and difficulty levels. I'm also considering how each child might be on a different part of their board game journey.
I'll have sections for those who have played and those who haven't. There will be various games too since everyone has different likes and interests.
Why Should My Child Play Board Games?
Even if you think that it's not a thinking game, it could be helping your child's cognitive skills. Board games are also a great way to have your child practice their social skills.
Whether they're playing board games with you or their friends, certain games like Catan will require them to talk with the other players. Cooperative games are another great option to get the conversation going.
Board games are also an excellent way to increase your child's focus. They'll need to think about what's going on in the game and their potential next moves as they go. Many, including myself, love board games because it's a great stress-reliever!
How To Find the Best Family Board Games
From online to offline, there are various places to find board games. Some top picks for me include Target, Walmart, and Amazon.
Online
I love how I can order them right off their website with a few clicks. Amazon makes it incredibly easy since they keep you logged in, and you can click the buy now option.
Plus, having Amazon Prime means free shipping!
If I go through Target, I find the Target Circle App convenient. You can keep shipping addresses, your credit card info, and more right in the app.
It works as a rewards program too. Target also has the benefit of earning gift cards based on purchasing certain items.
Offline
Check out different stores in your area. See what options they have available. Remember that offline, they more than likely won't have as many options as online either.
Another option is to go to an independent store in your area. Remember that these can cost a bit more than, say, online.
The stores need to profit, so they might up the prices (not always). I personally enjoy the convenience of ordering online, though.
There are also discount sites online that you could consider. Keep in mind that they'll be used games.
This means that the board could be damaged, have missing items, etc. If this occurs, it might decrease the enjoyment of the game night. But, on the other hand, there's just something exciting about opening up a brand new board game as it shines when it's opened.
How To Pick Out the Right Board Game?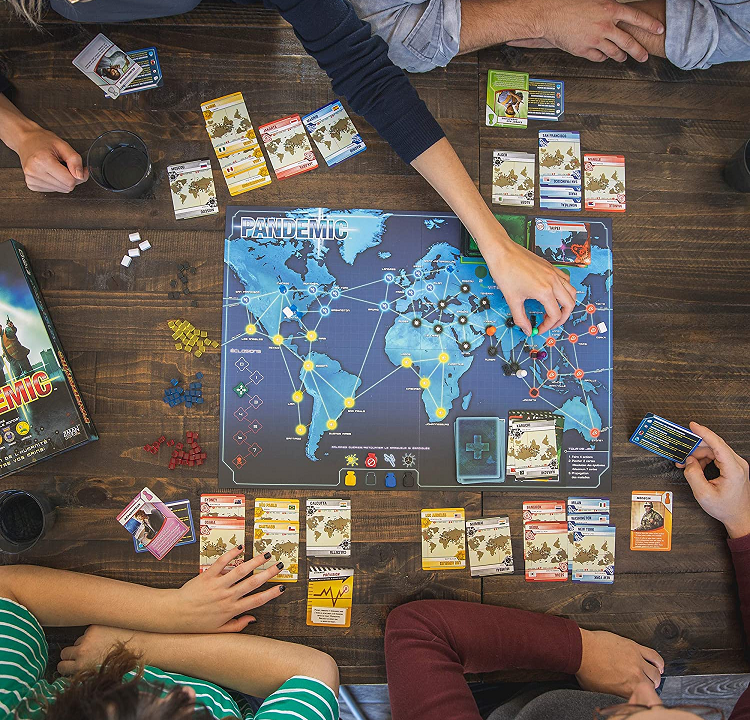 Think about your child's age once you've decided where you want to buy the games from. The recommended age is a good guide for children, but remember that it's not one-size-fits-all.
Skill Level
If your child has been playing board games for a while, they might be able to play a bit higher than their age range. But it's important not to pressure them. Instead, see what they're comfortable playing with currently and go from there.
If they're entirely new to board games, you'll want to consider more accessible games such as the Game of Life or Sorry! They're more roll and move games.
Roll and write games are another excellent option. They'll have your child thinking as they plan ahead.
Consider the Skills You Want Your Child To Improve Upon
Consider what skills you want your child to work on, whether cognitive, thinking, patience, social skills, etc. Board games are an excellent way to get your child thinking critically.
Check Reviews
Next, it's essential to check out the reviews of the game. While you might be tempted to buy a brand new game, it's an excellent choice to instead choose something with reviews. This means that others have tried it, and you can go by those reviews.
Game Length
For younger children, it's imperative to choose a game that's under fifteen minutes. Younger children have shorter attention spans, so they will need something to keep them focused.
Even if your child is older, if it's their first time playing board games, you'll want to choose something shorter in length. Some board games (like Monopoly) could go on for hours!
The Correct Amount of Players
Whether your family has eight people or two, it's essential to check out each game and its minimum and maximum amount of players. This way, you'll avoid the disappointment of opening up a game and realizing you have one too many people or not enough! Some games are specifically made for only three-four players, while others can go up to ten or more.
For Younger Children
Whether or not your child is younger or new to board games, these games are a great option. These games are bound to be fun for the whole family and get the conversation going.
Throw Throw Burrito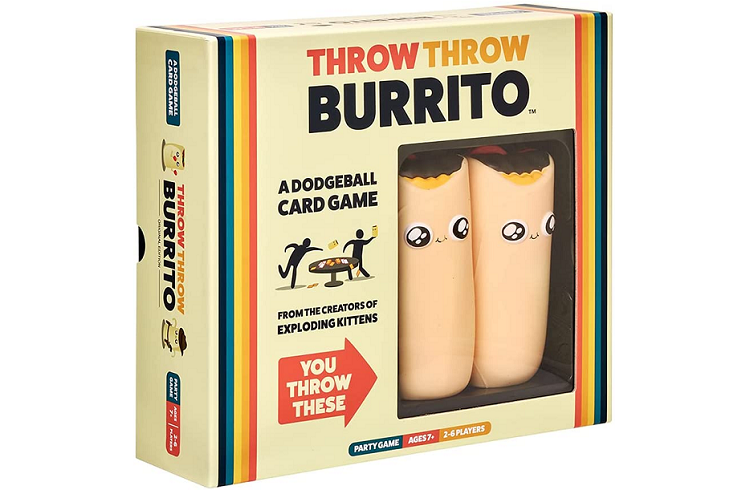 Throw Throw Burrito is one of my absolute favorite games! I've played it with my nieces, and I've also played it at game nights with adults.
It's always a ton of fun and pure chaos! Throw Throw Burrito is essentially a card game where you're trying to get matches.
The matches can be regular cards such as sharks or action cards. The action cards are Burrito War, Duel, and Burrito Brawl.
Once someone has a match for these cards, then they announce it. Children will need to think quickly, though, because if they act when it's not their turn, they get what's called a burrito bruise.
Burrito bruises deduct points from your final score. You'll also receive them if you lose in a Burrito War, Duel, or Brawl. Whoever collects the most points at the end wins!
There's no turn-taking; you're all taking and discarding cards until you have matches. When it's time for a Burrito War, Duel, or Brawl, that's when the burritos go flying!
Pros
A ton of fun for the whole family

It's Part dodgeball and part card game.

Pure chaos and such a unique game
Cons
It can be frustrating to accidentally grab the burrito since you'll receive a burrito bruise.

Card-playing can be nerve-wracking because, in the back of your mind, you're waiting for someone to announce an action.
Hasbro Gaming Candy Land Kingdom Of Sweet Adventures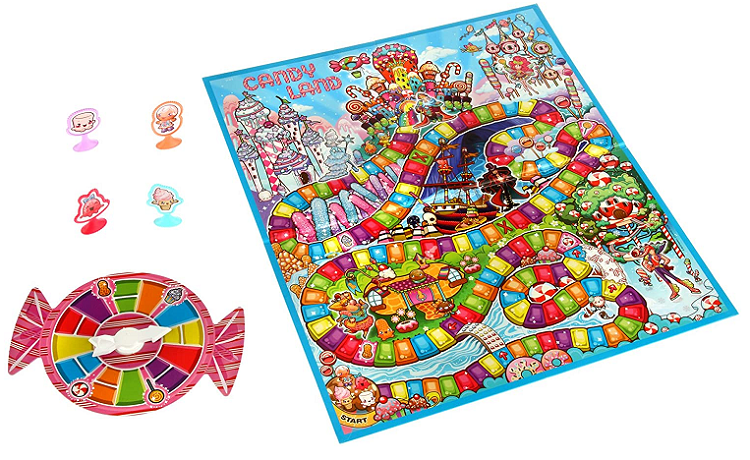 Get your little one excited about board games by introducing them to a childhood favorite, Candy Land! Reignite your childhood memories as you play this engaging game with your child.
No reading is required, making it perfect for children who can't read yet. It comes with instructions, a card deck, four pawns, and the gameboard. If your child is three and up, it could be the perfect game for them.
Plus, I like how Candy Land comes with different game editions. For example, there's a Unicorn edition and even a Retro party!
Pros
Perfect for little ones to learn to play board games

No reading required

Fun for the whole family
Cons
Older children might find it boring

The spaces are on the smaller side
Top Options for Ages Eight and Up
Remember that the recommended age is eight and up, but your child could be lower or higher than this. Several factors could determine this, including how often they've played games in the past. The recommended age is a guide to ensure that you're not choosing anything too difficult for your little one before they're ready to advance.
The Game of Life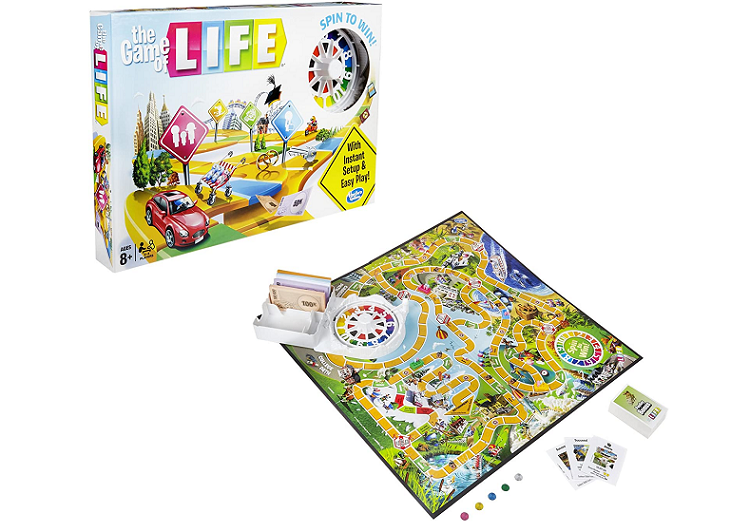 The Game of Life will reignite your childhood memories as you play with your child! It'll be loads of fun for children and adults alike.
I love how it has multiple themes to choose from. I loved the Game of Life Pets as well. That's a fun one for children who are animal lovers.
The Game of Life is also an excellent option for those who haven't played board games before. They can get used to the gameplay and feel more confident while enjoying them.
Children can pick their own path when they begin. They'll also be able to make choices as they go along. It's an excellent game for two-four players.
Your child is bound to remain focused on gameplay since the board itself is colorful, along with the pegs that travel along the board. Watch your child's excitement as they choose their future job and dream about being in that role!
Pros
Easy to learn

A ton of nostalgia for parents to enjoy!

Various themes to choose from
Cons
It could be trickier for younger children to relate to college, careers, etc.

It can be a bit monotonous after a while
Ticket to Ride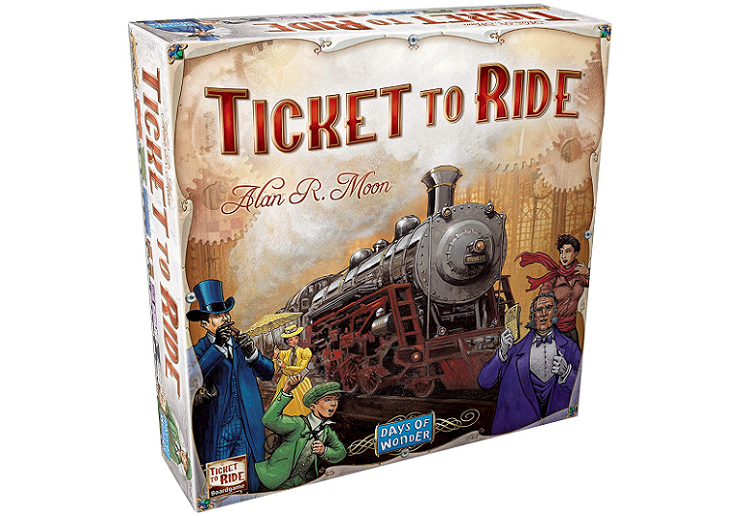 I love how Ticket to Ride will teach your child to focus and have multiple opportunities to win! But, first, the longer their routes are, the more points they can earn.
If they complete Destination Tickets, then they can receive extra points. It's also a fun and easy game to learn!
Ticket to Ride is suitable for two-five players ages eight and up. Playtime is about thirty-sixty minutes.
Watch your child's excitement as they get to head back in time and be a part of the exciting railroad boom in North America. They'll get to build different routes across various cities in North America.
Pros
A fun game to learn

Easy to learn

Great for various ages
Cons
Cards are hard to read since they're small

It can be a bit trickier to play for younger children
Top Options for Ages Ten and Up
I've compiled this list of some of the best options for at least ten years and older. Keep in mind that if your ten-year-old hasn't ever played board games before, then these might be trickier for them.
It's a better option to consider games for those eight and up, to begin with. However, remember that the recommended age is just a guide, and children and adults alike can love them! I know plenty of adults who love Ticket to ride, even though it's for those who are eight and older.
Splendor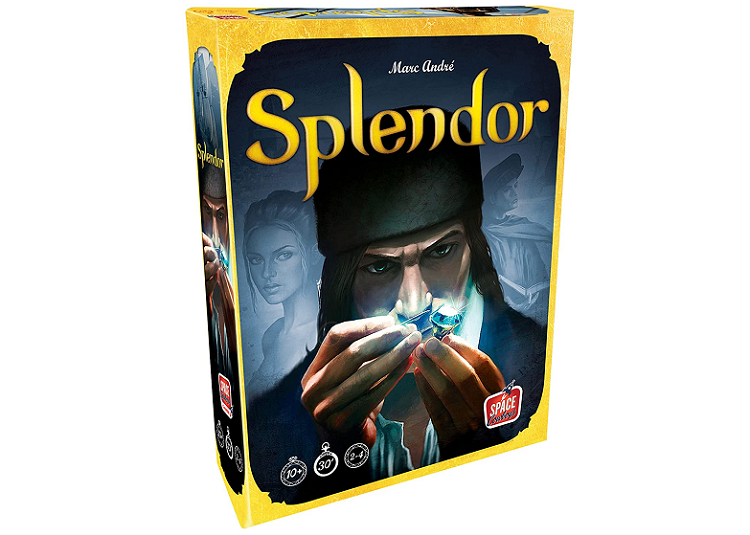 This is hands-down one of my favorite games! It's definitely a trickier game, though.
If you and your family are interested in Splendor, consider making teams to get your child comfortable with the rules. When I played this with my nieces, we split into pairs since they are younger than ten (but have played various board games).
Watch your child strategize and plan ahead. This game is all about focus and strategy!
First, you have a spread of three rows of cards to choose from. The last row has the easiest cards to buy, the middle row has a medium-range, and so on.
The object of the game is to be the first person with fifteen points. The cards will either have gems or gems and points. Even if a card doesn't have points, the gems could help you save up for a higher-valued card.
For strategy, there are nobles. Once you have the required amount of gems, you can grab a noble. The catch is that those gems have to be on a card that you have, not from a token.
You can grab tokens, buy, or reserve a card each turn. If you reserve a card, you get a wild token (it can turn into any token).
Unfortunately, it can only be played with two-four players. That's the only downfall. Since my friends and I usually get together in a pack of five people, we often don't get to play this fun one.
Pros
Such a fun game

Definitely will keep your child focused
Cons
Proceed with caution; it's a challenging game to play, even for adults

Not a good option for beginners at board games
Trekking the World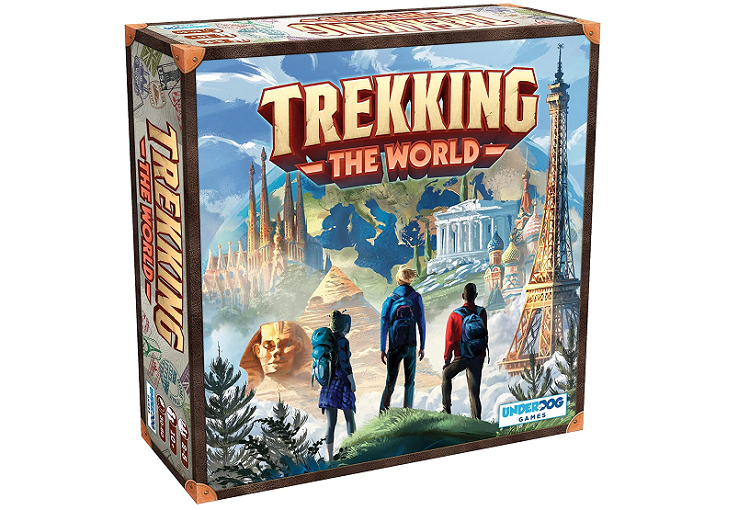 Trekking the World is an excellent geography game for those between eight and twelve years old. I love how you can travel the world and experience different cultures without leaving your home.
The board is colorful and will keep your child engaged as you play along. It's an excellent game for your child to learn and ask questions about different places around the globe. Your child will be able to impress their teachers with their newfound knowledge of the various wonders of the world.
Pros
Great for children between the ages of eight and twelve

Your child will learn about different places around the globe

Educational opportunity
Cons
Older children or those who already know geography well might become bored

It's a more complicated game to learn
Great Board Games for Teens
Impressing your teen can be a challenging task! You want to keep them focused and interested in playing.
Get the conversation going with these various games. I've also picked some co-ops since they're more likely to get the conversation flowing!
Pandemic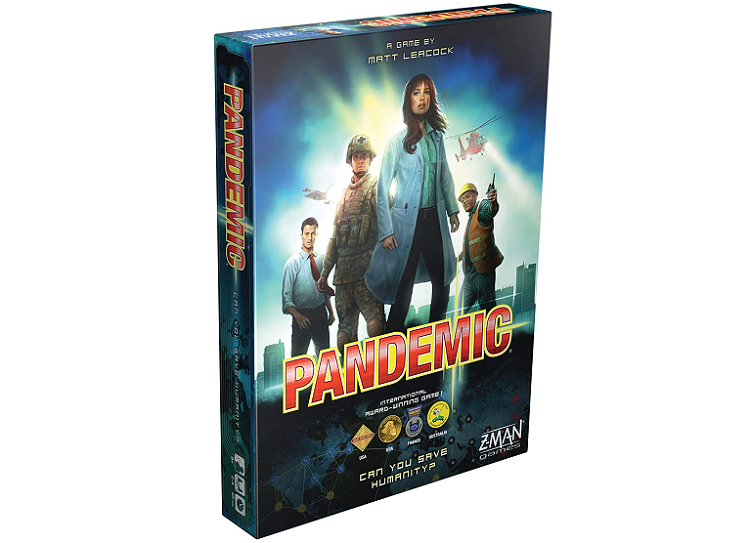 This is another one of my favorite games! It's perfect for two-four players.
The good news for five players is that you can buy the expansion. Playtime is about 30-45 minutes.
I love how engaging this board is. You have a blue board with various countries around the globe. Within these countries, you have central cities.
Your goal (together) is to stop the infections from spreading and avoid a pandemic. Each person will have a character with a different ability.
For example, some will allow you to cure an entire city, while others will move other players! Therefore, it's essential to develop your strategy and plan ahead.
Once you run out of infection cards, the game ends. Or if it enters a pandemic.
This is an excellent option if you're looking to bond with your child and save humanity in a board game. While they say that it's for ages eight and up, I really think it's best for the teen years.
Pros
An engaging game to keep your teen's focus

Your teen will need to think about their next moves to win

A co-op that'll get the whole family working together
Cons
I don't recommend it for those who are new to board games

It can be trickier depending on the difficulty level

Hard is too hard; start on easy, medium at most
The Grimm Forest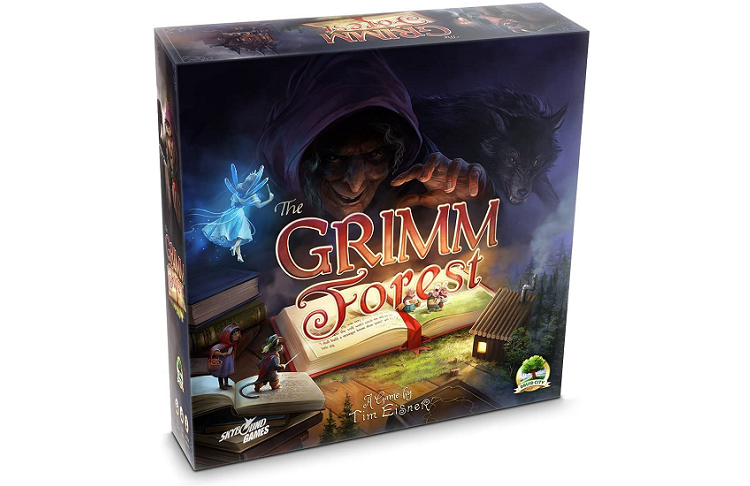 I love Grimm fairy tales, and if you do too, what better way to share your enjoyment with your child! This game is about being the best builder in this whimsical forest.
Along with building homes, you'll be gathering resources and have hidden movements. So your teen will need to stay focused since they'll need to guess your next move.
To win, you'll need to be the first to build three homes and be the Royal Builder. There are various fairy tale characters to choose from in this game too. It's a perfect option for those looking for unique games or those who love fantasy!
Pros
It's an excellent game for strategizing

Your teen will have to plan ahead and figure out what other players are doing

A whimsical and creative delight!
Cons
If your teen isn't interested in fantasy, they might find this game boring

Some teens might find the gameplay itself too easy
Hasbro Gaming Trivial Pursuit Game: Classic Edition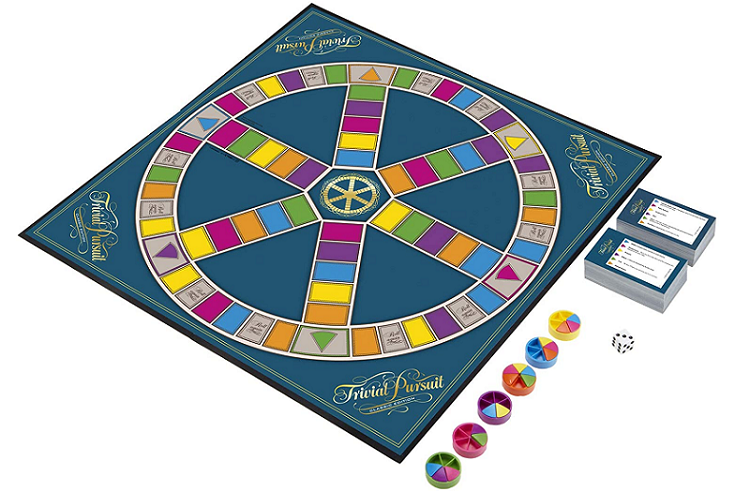 I love Trivial Pursuit and how it comes with 2,400 trivia questions! In addition, it comes with 36 wedges, six wedge holders, one die, and 400 cards.
The board itself will take you back with its classic feel and sleek design. So kick on the nostalgia as you play this game with your teen!
It's perfect for those who are at least sixteen years old. Two-Six players can enjoy this game.
Pros
Six categories and 2,400 trivia questions

The gameboard itself looks like the classic board

Increase your trivia knowledge
Cons
Not great for trivia night since you have to be sixteen or older to play it

It can feel a bit monotonous if you're not interested in playing trivia.
FAQs
Question: What are the Best Board Games of All Time?
Answer: Gloomhaven! You'll play this game over various sessions, making it unique from other games.
Question: How Can you Tell if a Board Game is Good?
Answer: Check out if it has other special editions and how long it has been around. Games with expansions or special editions are a good sign.
Question: How do You Get kids Interested in Board Games?
Answer: Try to keep it exciting, especially for younger children. Keep them involved in picking out the game if it's not a gift.
Consider interactive board games first. Then, ensure that you go over the instructions and play with your children to get them excited.
Exploring How To Find the Best Family Board Games
I hope that this guide on finding the best family board games is helpful to you! It's a good idea to write down what games you think your child will enjoy.
Don't be afraid to do your own research and see what you come up with. But, at the end of the day, if I had to choose a great board game for family game night, I'd have to go with the Game of Life.
There are various themes to choose from, and it's a more straightforward game to learn.
If you enjoyed this article, be sure to check out our other articles today!
Looking for more interesting games? check out: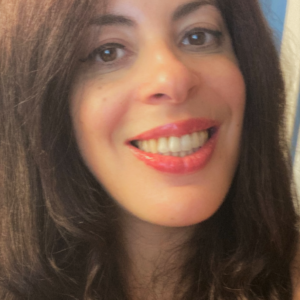 Latest posts by Lindsay Washington
(see all)