For any aviation fans out there, Pan Am is a dream come true, offering a taste of what it's like to build and run your own airline. In this guide, I'm going to tell you everything you need to know about this game of global strategy that spans forty years of genuine, industry-changing events.
Pan Am: An Overview
In Pan Am, the aim of the game is to build an air-travel empire that is able to compete with industry giants like Pan American Airways.
To do so, you'll need to buy planes with a longer range to reach far corners of the globe, outbid your rivals for landing rights, and use insider connections to advance your own position.
As the game progresses, you can choose whether or not to sell your routes to the ever-growing Pan Am, earning a nice profit so that you can invest in further growth.
If you're a fan of strategy games and are interested in the aviation industry, this is the board game for you. You can buy it from Amazon here.
The Aim of the Game
As the head of a fledgling airline, you are trying to grow your business. Thus, you must achieve two things:
Use the income you earn from operating and selling routes to buy Pan Am stock
Claim routes by sending engineers to acquire airports, destinations, and planes
Pan Am is played in seven rounds, starting from the beginning of Pan American Airlines to the retirement of Juan Trippe, the founder, in 1968.
The Origins of Pan Am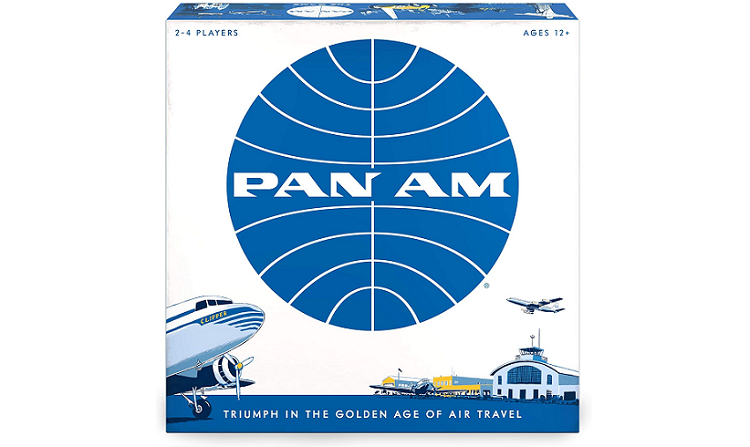 Pan Am is based on the real-life history of Pan American Airlines, which is known for being the world's first global airline.
The company started in 1927 as an airmail carrier, but it grew rapidly under the direction of its founder, Juan Trippe, who established a number of important airline milestones.
One of these milestones was the connection of North and South America by air. In addition to this, Pan American Airlines was also the first company to launch commercial flights across the Atlantic and Pacific oceans, as well as being the first to computerize its booking system.
Unsurprisingly, then, despite going bust in 1991, Pan Am is still one of the most recognizable brands in the world, with its iconic logo appearing on t-shirts and other merchandise.
The Pan Am game was released in 2020 by Funko Games and has since been met with largely positive reviews. It gets particularly glowing feedback from those who have fond memories of the golden age of travel.
How to Play Pan Am
As previously mentioned, the game is played in a series of seven rounds, but each round is split into four phases:
Event phase – when players reveal and resolve the next event card
Engineer phase – when players assign engineers to specific actions
Resolution phase – when players see the benefits of the engineers' actions
Pan Am phase – when the airline expands and players earn income
Within Pan Am, there are five destination cards representing different regions of the world; four different types of planes; directive cards; engineers; and there are four different ways to get landing rights at a city.
To win the game, you need to be the player with the most stock in Pan Am Airlines at the end of the seven rounds. As such, buying stock is the biggest objective of the game.
Event Phase
Within the event phase, there are two steps: reveal the next event card and put it on the board, then look at the stock price area of the event card to see how the existing stock price changes.
Engineer Phase
Here, players assign engineers to work sites and bidding tracks. As in the event phase, there are two steps: assign engineers with priority access (engineers placed at the directives area in the previous round have priority), then players take turns assigning one engineer at a time in clockwise order.
Resolution Phase
This is the phase when the engineers perform their assigned actions. Each engineer must be resolved in order, beginning with the airport's area (A) and ending with the directives area (E).
Pan Am Phase
Finally, Pan Am expands, and players earn money/acquire stock.
The first part of this is, naturally, the expansion step. Pan Am claims routes by expanding from Miami. The first player rolls the die according to the number of times set out by the current event card, and each indicated path must be followed.
If the Pan Am symbol is rolled, Pan Am offers to buy routes from anywhere in the world.
How to Get Landing Rights at a City
There are four different ways you can get landing rights in a city.
Having an airport of your color on the city
Having the city's destination card
Discarding a destination card from the same region (color) of the city
Discarding two destination cards of the same region (color) that are different from the city's region
Who is Pan Am For?
Pan Am is for anyone aged twelve and above, and I would particularly recommend it to people who enjoy games of strategy. Another strategy game that's worth trying is Settlers of Catan.
However, Pan Am is targeted at a specific demographic – primarily those who experienced the golden age of travel and now feel nostalgic towards it. Even the game's vintage aesthetic plays into the idea of a better era gone by.
Within the game, you can have two to four players, but the ideal number is three or four for a great and competitive game.
How Many Pieces are There in Pan Am?
The game comes with many different pieces, which are all covered below.
1x game board
2x hangars
20x engineers (split into 4 colors)
20x airports (split into 4 colors
20x trimotors
20x clippers
12x cruisers
4x jets
4x player mats
4x income trackers
28x event cards
50x destination cards
40x directive cards
60x stock cards
Pan Am die
40x Pan Am route markers
50x $1 money
25x $5 money
Cruiser and jet tiles
First player marker
Stock marker and base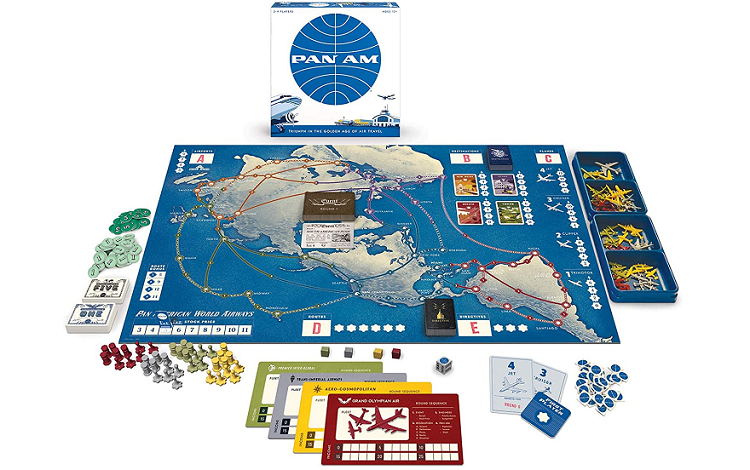 Other Games by Funko Games
If you're a fan of Pan Am or, indeed, its creator Funko Games, here is a selection of other games that the company offers.
Fast and Furious: Highway Heist
Like Pan Am, Fast and Furious: Highway Heist was also designed by Prospero Hall and is sold by Funko. It is a strategy board game that involves navigating a mission – pulling off a high-speed heist – as one of the characters from the infamous film series.
Players – 2-4
Recommended age – 12+
Playing time – 60 minutes
ESPN Trivia Night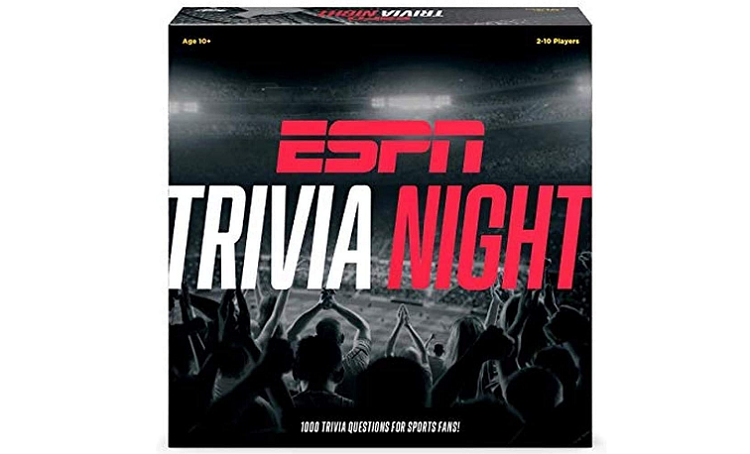 Put your fan knowledge to the test with this fun game of trivia. ESPN Trivia Night allows you to compete with your family and friends by showing off your extensive sports knowledge. You can either stick with categories you know you feel comfortable with or try something new to win an even bigger score.
Players – 2-10
Recommended age – 10+
Playing time – 50 minutes
Alternatives to Pan Am
Can't get enough of Pan Am? Wish you could find something similar to play? Well, you're in luck! Here are three alternatives.
Airlines Europe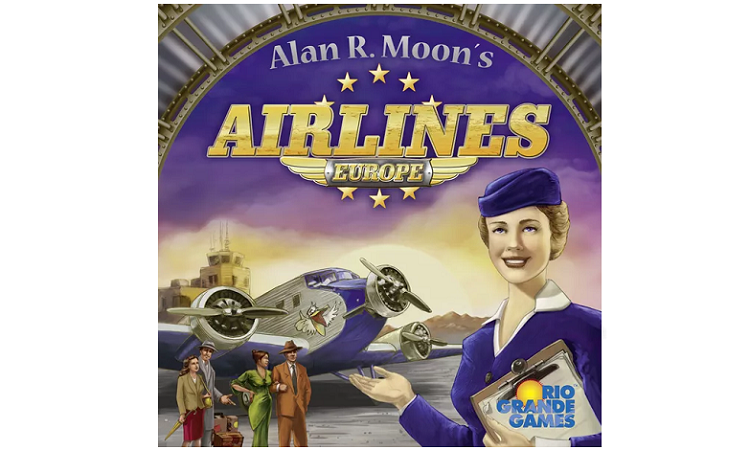 The 2021 edition of the game is a remake of the classic, Airlines. Just like Pan Am, Airlines Europe is ultimately a stock game; players earn points for the stock they hold in particular aviation companies when one of the scorings takes place.
Each turn, players either expand an airline and claim stock, invest in an airline called Air ABACUS, play stock onto the board and receive a dividend, or get a sum of money from the bank.
Players – 2-5
Recommended age – 10+
Playing time – 75 minutes
Union Pacific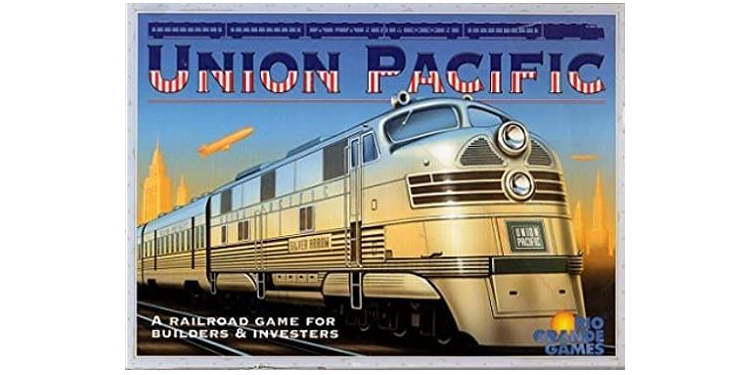 Union Pacific is similar to Pan Am in that the aim of the game is to spread networks across the globe and win stock. It was designed by the same man, Alan Moon, clearly displaying his unique style.
Rather than airlines and aircraft, the focus of Union Pacific is trains. As such, the game rules are very similar – each turn, players can choose to play stock onto the board, increasing their ownership of a company or expanding a company to increase its value.
Players – 2-6
Recommended age – 12+
Playing time – 90 minutes
Food Chain Magnate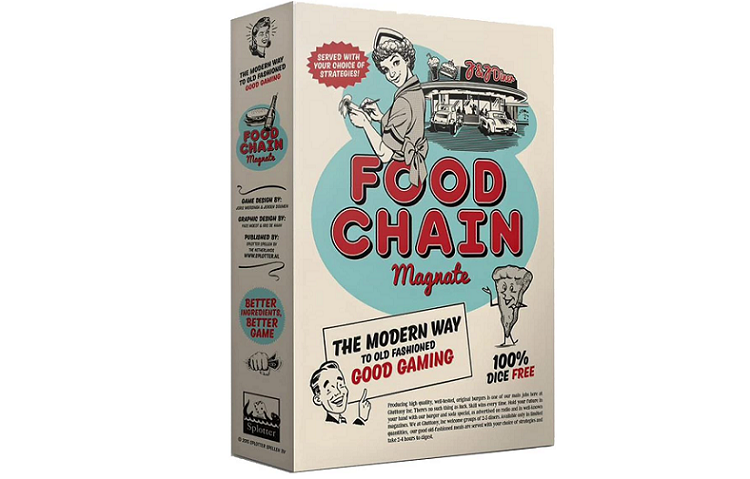 Food Chain Magnate is a network-building game that focuses primarily on growth and income. This is what makes it similar to Pan Am.
The deck building and market system within the game are extremely robust, and it offers plenty of opportunities to strategize and show off your company-building skills.
Players – 2-5
Recommended age – 14+
Playing time – 120-140 minutes
Pan Am – is it Worth Buying?
Overall, Pan Am is a fun and engaging game with a beautiful aesthetic and lots of opportunities to develop your own winning strategies.
One of the downsides of the game is that the rules can occasionally be ambiguous, making them difficult to interpret. When playing in larger groups, this can be a source of disagreements.
That being said, if you're able to agree on one interpretation and stick to it, ambiguities within the rules shouldn't cause too much of a problem.
I would definitely recommend the game because, though the aviation industry might not be interesting to everyone, the game remains exciting irrespective of that and is able to appeal to a wide demographic. Plus, while it requires a certain level of strategy, the game itself isn't too difficult to play.
Another excellent game that I'd highly recommend is Sleeping Gods.
Frequently Asked Questions
Question: How Long Does it Take to Play Pan Am?
Answer: It usually takes around an hour to finish the game.
Question: How do you Win Pan Am?
Answer: At the end of the seven rounds, you must be the player with the highest stock in Pan Am Airlines.
Question: Why Did Pan Am Airlines Fail?
Answer: Despite arguably revolutionizing the aviation industry, Pan American Airlines filed for bankruptcy in January 1991 due to rising fuel costs and an inability to run domestic routes.
Question: Can You Play Pan Am Solo?
Answer: Unfortunately, Pan Am can't be played solo. It requires at least two people for the game to be successful.
Question: Is Pan Am a Good Game?
Answer: Yes, Pan Am is an enjoyable game for anyone aged 12 and above. However, if you're looking for a game that's suitable for a younger child, check out our recommendations here. Pan Am requires a certain amount of strategy, but it's easy enough to pick up, and the game's design is beautiful.
Recommended reads: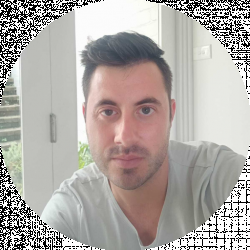 Latest posts by David Borgogni
(see all)