The selection of new games that were released in the 2021 year wasn't very impressive. Global supply chain issues paired with another year of a global pandemic all but halted the board game industry.
However, some publishers lucked out and managed to get their new titles on the water and in the hands of players across the globe, including Red Raven Games. Sleeping Gods is the latest game from the publisher, premiering on Kickstarter in August of 2019 and reaching its funding goal on the first day.
What is Sleeping Gods?
Sleeping Gods is a unique, story-driven adventure game for one to four players. Pitched as a "campaign game", a "storybook game", and an "atlas game", Sleeping Gods features a massive amount of content to see and explore.
There's no stopping point or traditional "end of the game". Your sessions can last as long as you like until you finally reveal the end of the campaign. It even features some special instructions on how to "save" your progress between sessions.
If you're relatively new to board games, you might be intrigued by this game. However, I would err on the side of caution if you aren't ready for a massive game like this. It's a unique style of game that is pretty unheard of in the board game world and might be overwhelming to some.
What's the Story behind the Game?
In 1929, Captain Sofl Odessa and her crew aboard the steamship the Manticore become stranded in a strange world. It's up to you to survive in this strange world, exploring exotic locales and meeting new characters. You're tasked to find special totems of the gods to wake them up and return you to your world. However, as you progress through the Wandering Sea you are being hunted by an unfathomable monster known as the Hectakron. Its sole goal is to destroy your ship and leave the gods to slumber.
Sort of like a choose-your-own-adventure book, as you progress through the game you'll make choices. These choices can help or hinder your progress, or make dramatic changes to the story. If you've played games like Gloomhaven or Folklore: The Affliction, you'll have a general sense of what to expect as the story unfolds.
How Do You Play?
Your goal as players is to navigate the Wandering Sea to find at least eight totems before the monstrous Hectakron destroys your ship. You play as all nine characters, regardless of how many players are in the game. Each character is unique with their own traits.
During a player's turn, they'll take two actions, ranging from traveling, exploring, preparing, and more. Turns can feature combat with dangerous enemies, challenges to overcome, or meeting new characters and new locations. Players will even attempt to complete quests, which can lead to exciting outcomes.
As you play through the story, you'll eventually come to the "end" of your campaign. However, this is not the true end of the game. Sleeping Gods comes with a plethora of content, and you won't even come close to seeing all of it without playing several campaigns. So once you're done, feel free to unpack and see what happens next time!
Who is this Game For?
Gamers who are looking for a unique story and experience will fall in love with this game. There's no secret as to why Sleeping Gods topped so many "Game of the Year" lists in 2021: It's that good. If your group is looking for a story-driven campaign game, this is it.
While the gameplay may not be as crunchy and gritty as Gloomhaven, it offers a more robust overall experience- and an actual story, instead of just blips of flavor text across some battles. If you and your group prefer heavier combat and tactics, it might not be for you.
It's also a game with a…unique visual style. I personally have always enjoyed designer and illustrator Ryan Laukat's work, but I'll admit it is a little different than what you may be used to for a big box game. I think Sleeping Gods has some of his best work yet, much more so than earlier Red Raven games.
Is Sleeping Gods A Legacy Game?
For the unaware, a Legacy game is a type of game that is designed to change permanently as the game is played. They also typically require you to maintain the same players for every session, until the game is done.
Sleeping Gods is not a legacy game. Players are free to drop in and out as they like during a campaign. Choices are impactful in the current campaign, but once that one has ended it doesn't affect the next one. Nothing carries over between campaigns.
Those looking for a good Legacy game should look towards games such as Gloomhaven, Oath, Pandemic: Legacy, and Clank! Legacy. These games all fit the same criteria of a legacy game and are well regarded as being fantastic games.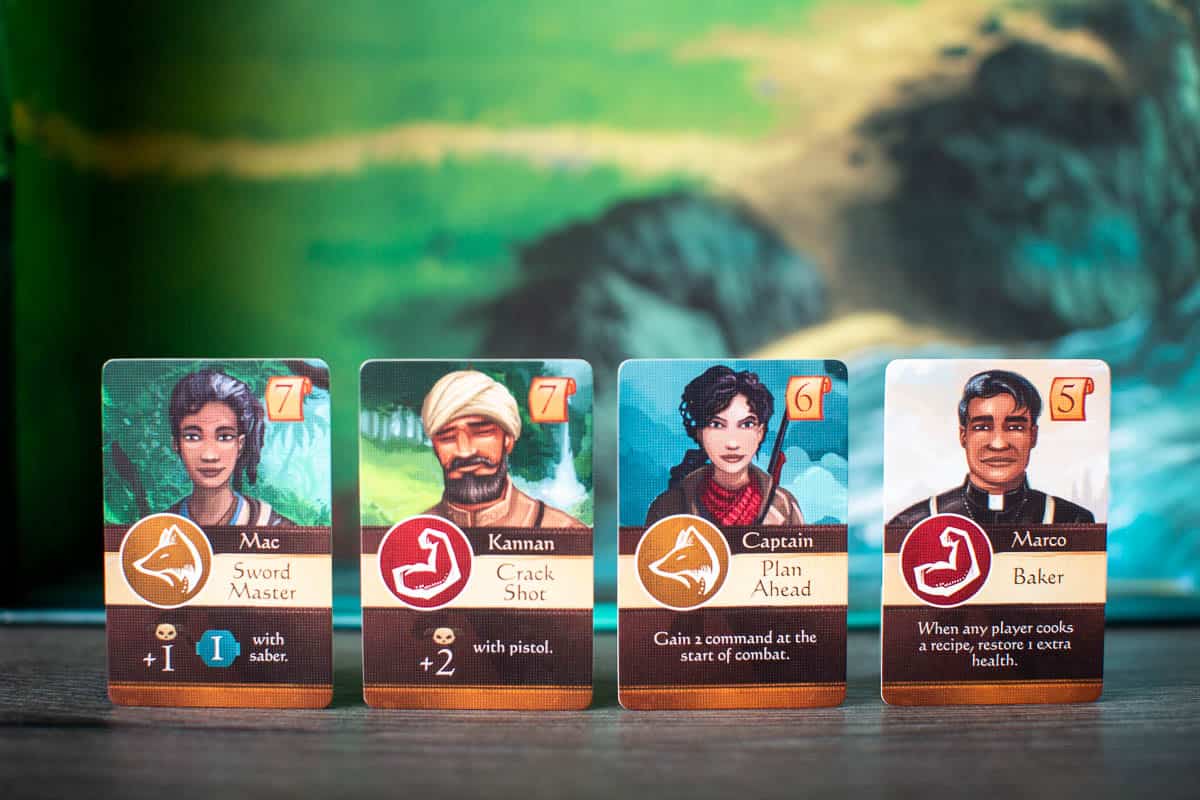 Is it a Good Solo Board Game?
Solo board games are not for everyone, and not every game that supports solo play is actually fun as a solo game.
Sleeping Gods was designed to be played at every player count, including solo players. However, it does come with a bit of added complexity thanks to how it was designed. One of the unique parts of Sleeping Gods is that regardless of player count, all nine characters are always being played.
No matter how many players are playing! This means that solo play can be a little overwhelming for those who are used to fewer actions, such as only controlling 2-3 characters in Gloomhaven.
Are There Any Expansions?
Currently, Sleeping Gods has one expansion out with a second on the way….sort of.
Those who were lucky enough to pick up the Kickstarter version of Sleeping Gods got the included expansion Dungeons, which adds six dungeons to the game. The Dungeons expansion should see a retail release sometime in 2022, but as of the writing of this article, there is no confirmed date. This is mainly a mini-expansion and doesn't contain as much content as the other expansion.
Tides of Ruin came out alongside the release of Sleeping Gods, either as an additional Kickstarter item or through retail. This expansion features even more content, with a ton of new cards. The expansion adds new adventure, quest, market, and event cards. It also includes a new storybook and atlas for even more places to explore.
There is apparently some content in the base game that ties directly into Tides of Ruin, so if you plan to pick up both you may want to combine both of them at the start.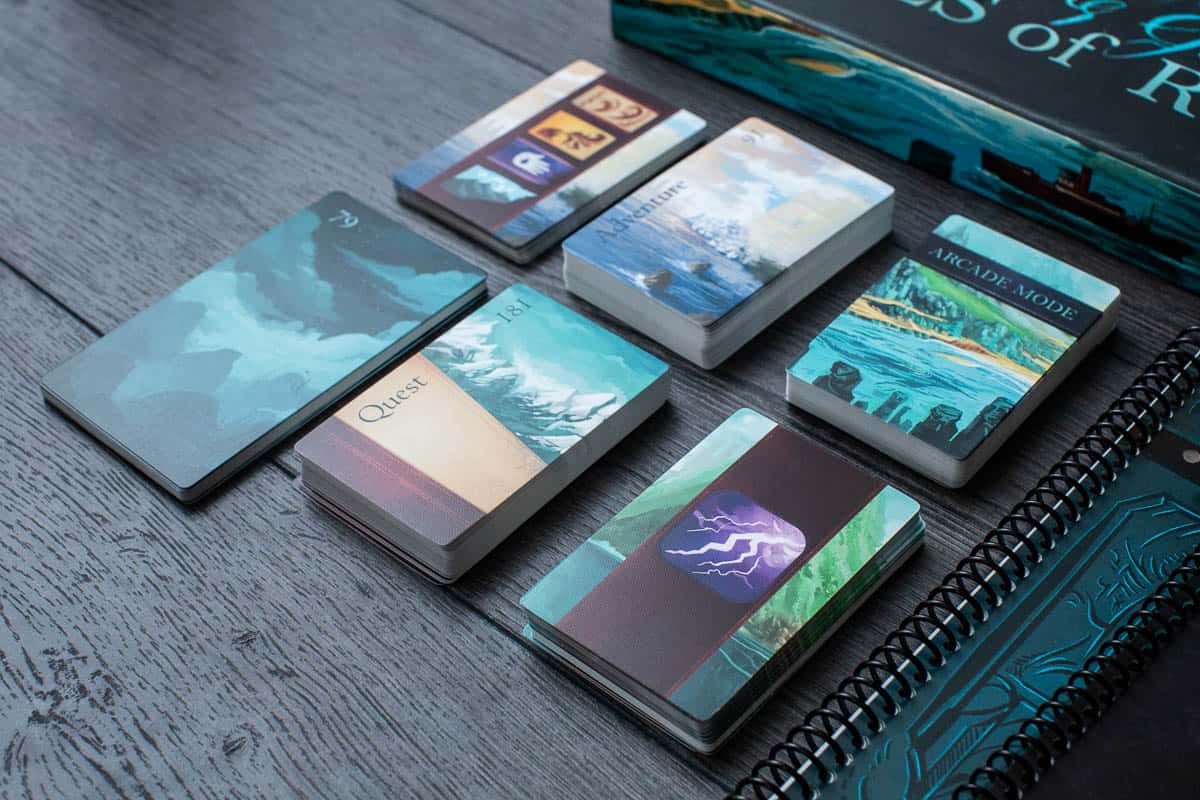 Who are Red Raven Games & Ryan Laukat?
Red Raven Games is a board game publisher headed by Ryan Laukat, and they've been around for over a decade. Ryan Laukat is their lead designer and illustrator, and he's had a hand in every game they've released so far. His unique art style paired with the overarching world of Arzium has made a few big waves in the board game world.
While Sleeping Gods is their biggest game to date, they have had a few other hit games so far. Most notably being Near and Far, Above and Below, and Empires of the Void 2 (a personal favorite).
What Are Some Alternatives to This Game?
If you can't find a copy of Sleeping Gods just yet, or if you just want to get a taste of something similar, look no further!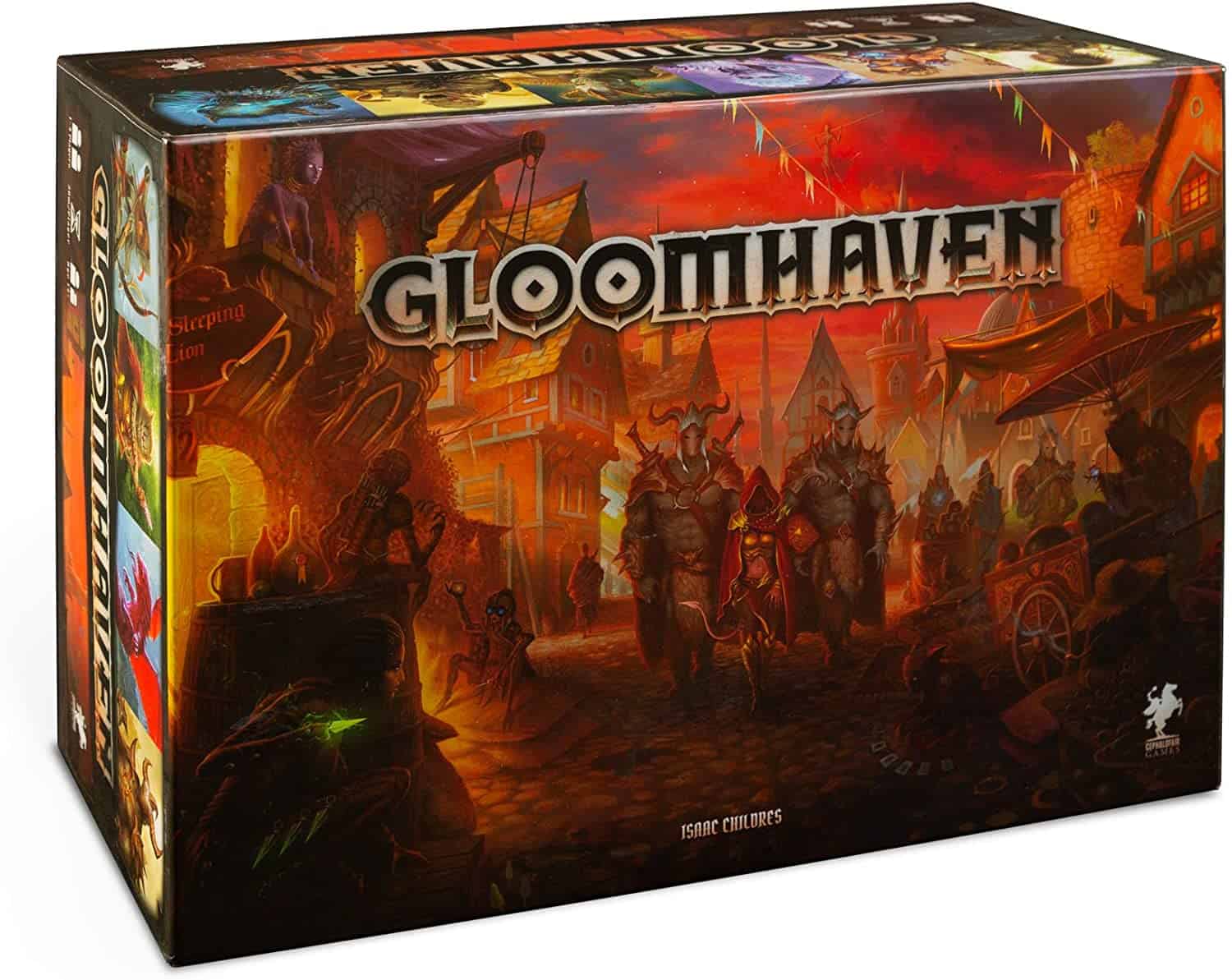 It is by far the biggest board game out there. It has a plethora of content to play and is an amazingly robust system. However, it is a legacy game so you'll need to commit to the same group over and over again. You can also opt for the "prequel", Jaws of the Lion if you want to test the waters with your friends before biting the bullet on such a large game.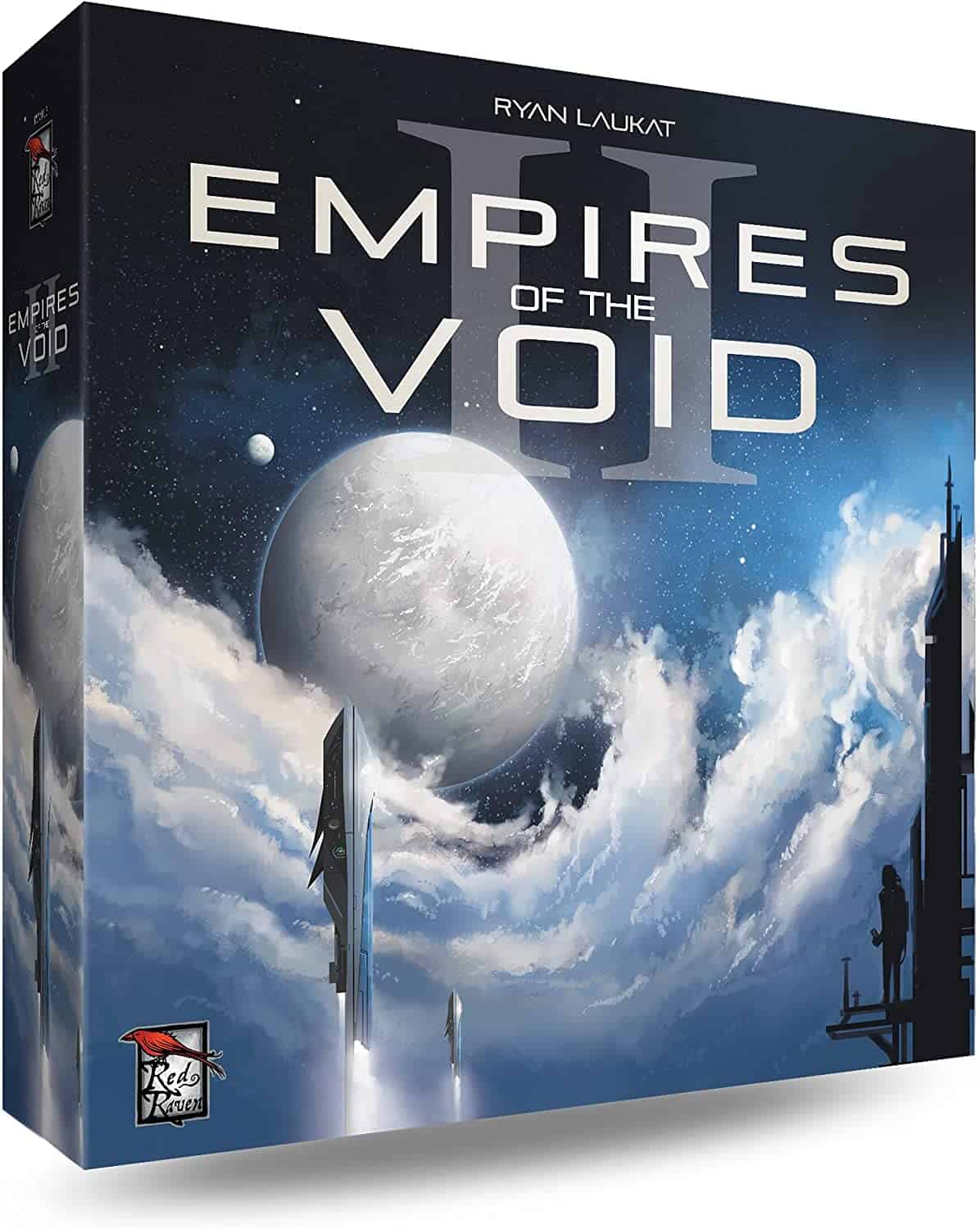 It has to be my favorite Red Raven Games. It's a unique sort of 4X-like game, with an interesting world and highly replayable. It might be a little hard to find now, but it's worth it for sure.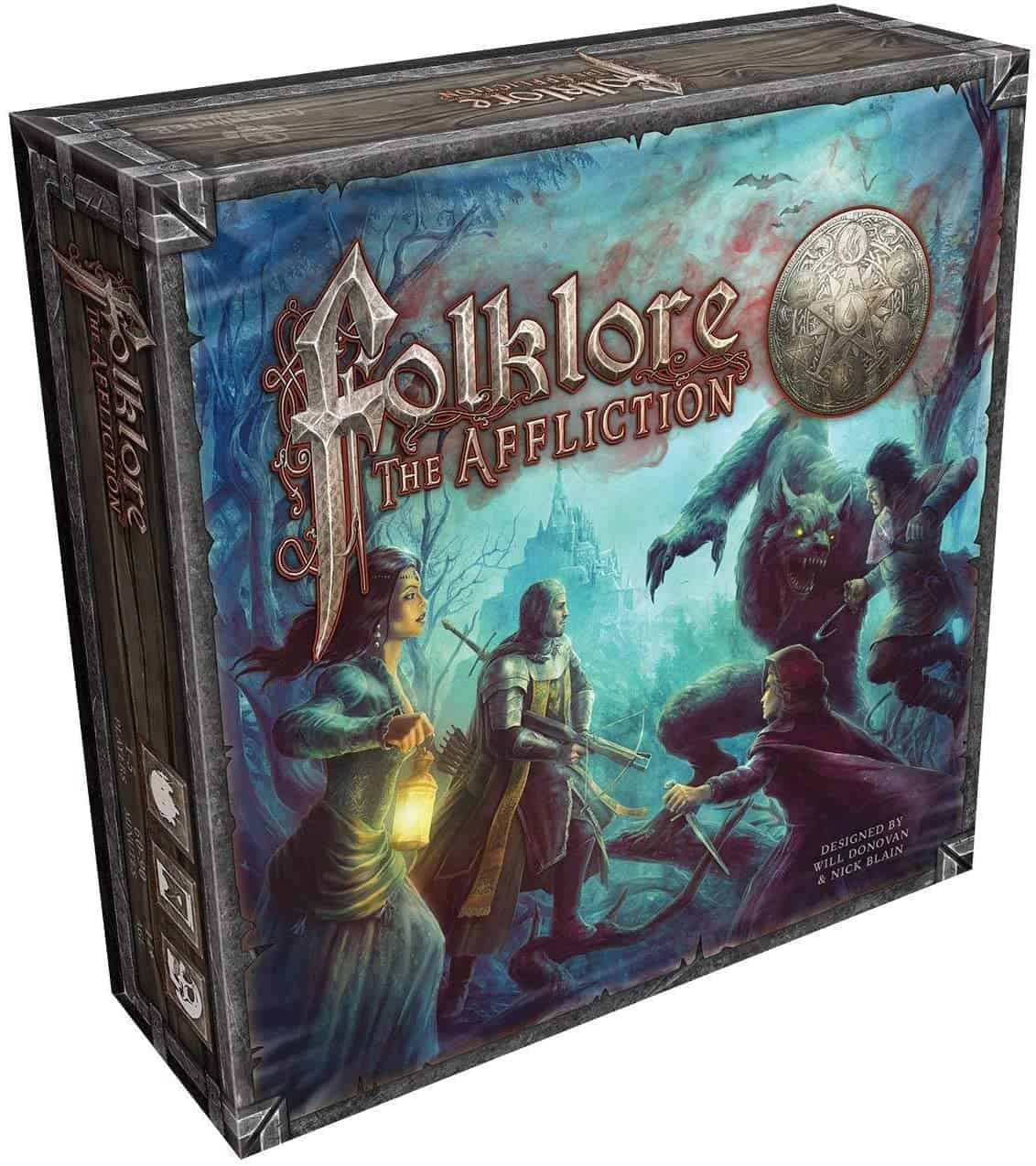 This is another great role-playing game, but unlike Gloomhaven it's more akin to Dungeons and Dragons than a traditional board game. In the grim world of Folklore, you'll explore the continent to solve puzzles and slay beasts while being immersed in a great story. I personally have been playing this solo and it's a real treat, though quite difficult.
This one is a little more unique than other games on this list but stick with me. It features one of the best storytellers out there: you! As you and your friends play, the game will evolve and change and you'll eventually create a living, breathing world in which you play in. It's by far one of the most interesting games to come out in the last few years.
Putting the Gods to Rest
Overall, Sleeping Gods has become a "sleeper hit" of 2021. Its unique gameplay paired with a fairly compelling story makes it a truly one-of-a-kind experience. I've always been a fan of Red Raven Games, and I can't wait to get a chance to play this soon. It plays great solo and with friends, and comes with a plethora of content. It may be a little hard to find right now, but hopefully, they announce another print run for later this year.
If you're a fan of story-driven games and games with a beautiful shared experience, you really should try this game. And if you already have it, why aren't you playing it now?
FAQ
Question: Is Sleeping Gods a Legacy Game?
Answer: Nope! The game doesn't feature any elements you would typically see in a Legacy game. However, players may become so engrossed in the story that they may want to stick with it to the end, they don't actually have to.
Question: Is Sleeping Gods a good solo game?
Answer: It's a fantastic solo game, and many solo game aficionados will agree. It does take some getting used to, as you'll have to play as all nine characters.
Question: Is Sleeping Gods replayable?
Answer: The game comes with a massive amount of content out of the box, and there's no way that you'll see all of it over the course of one campaign. You'll definitely want to replay this over and over again to see it all!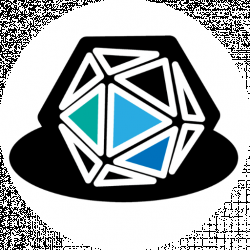 Latest posts by Dice 'n Board Team
(see all)