If like millions of other people across the globe, you watched Game of Thrones and spent the majority of the show gripping the edge of your seat or reveling in the twisted ulterior motives of the characters, then King's Dilemma is absolutely the board game for you!
In this King's Dilemma Game Guide, I'm going to discuss the ins and outs of this interactive narrative-based game, including how the game originated and how to play it so that you can guide your kingdom towards victory when you play.
King's Dilemma Game Guide: An Overview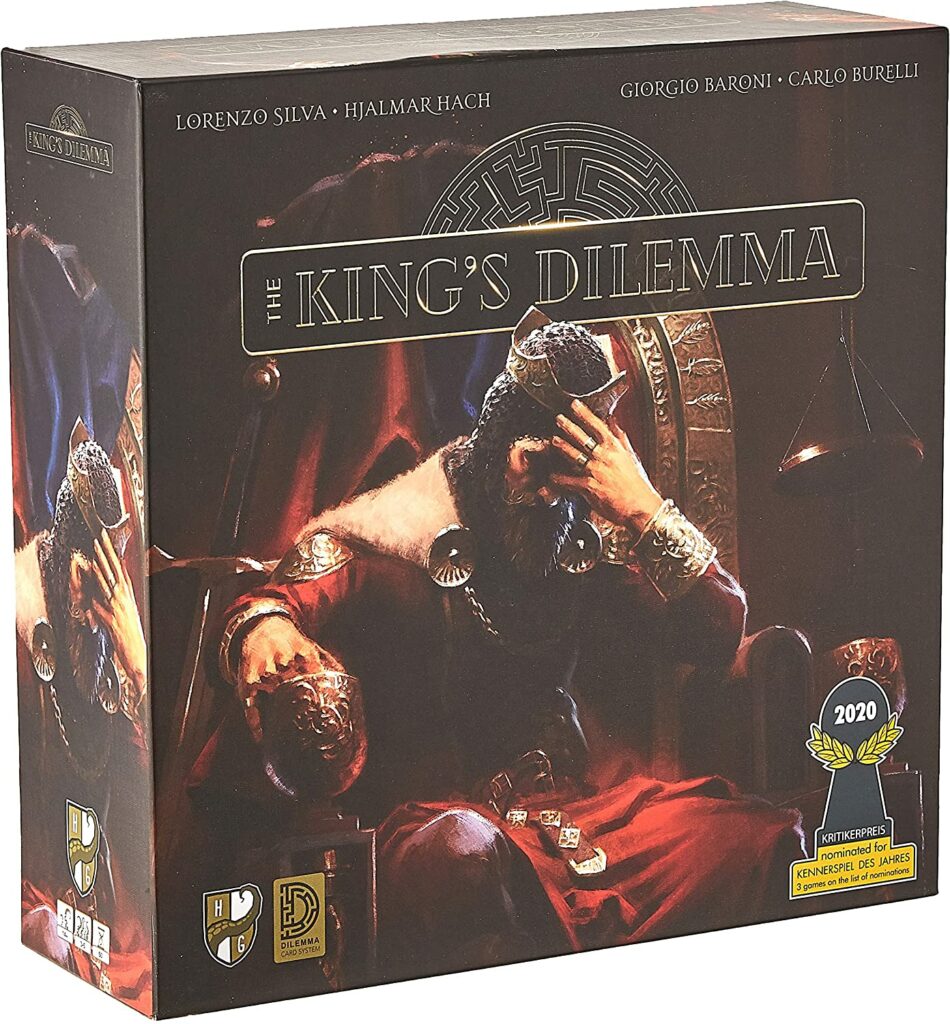 King's Dilemma is a legacy game that's all about influencing decisions. You represent a house that has influence over the King; however, which direction you decide to lead him in is entirely up to you.
Because this game is narrative-based, there is no clear way to win – the decisions made by each player will take the game in a new direction, and a decision that may, at the time, seem correct could soon turn out to have dire consequences. Such is the fun of legacy games.
King's Dilemma is set in a fictional kingdom, Ankist, and each round of the game begins with the next generation of each house who may have different motives and ambitions than their forebears.
The Aim of the Game
Unlike certain other board games – particularly non-legacy ones – there is no concrete aim of the game when it comes to King's Dilemma because each player chooses their own goals within the game.
Consequently, the aim is to influence the King of Ankist according to your own interests and make decisions that ultimately bring about a favorable narrative conclusion for your house.
What Is a Legacy Game?
Legacy games have become increasingly popular over the last decade thanks to their interactive storylines. In a nutshell, legacy games are a variation of regular board games in which the game is designed to change permanently as it is played.
Often, parts of the game are physically changed, meaning that it's no longer possible to revert to the original.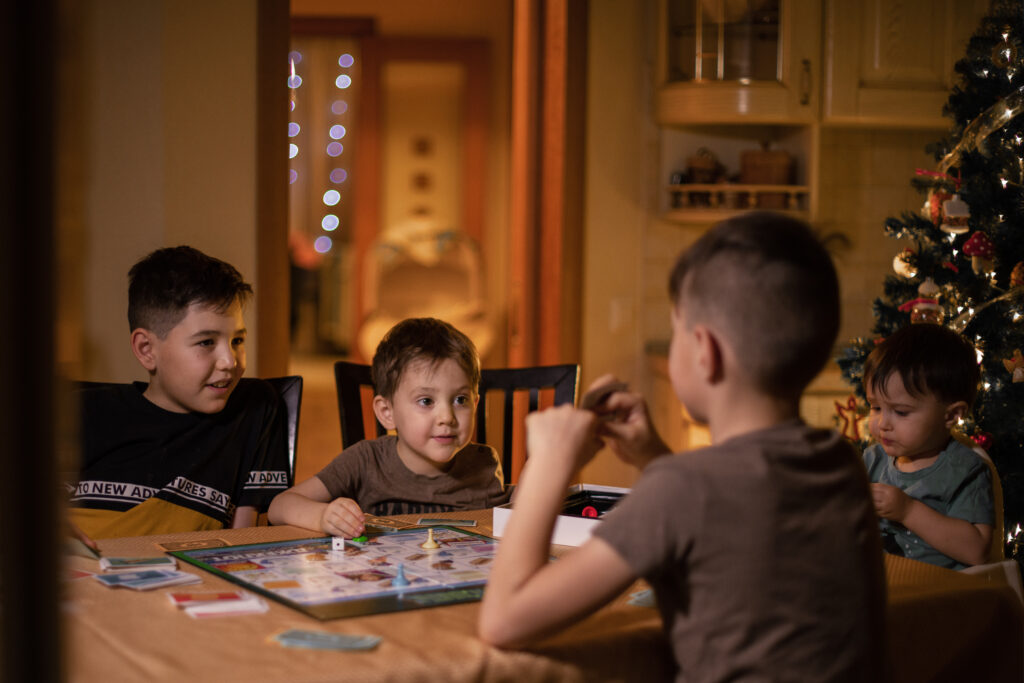 The Origins of King's Dilemma
The publisher of King's Dilemma is the Italian board game maker Horrible Guild (known as Horrible Games until 2019). The company was founded in 2014 by Lorenzo Silva.
The artist responsible for the game's stunning design is Giorgio Baroni, while Carlo Burelli wrote the narrative itself.
Both creators seem to have been inspired by the immense popularity of the hit TV show Game of Thrones since King's Dilemma not only shares a similar aesthetic but also includes the same kind of scheming and deception that made the show appealing to so many different people.
King's Dilemma was first published in 2019 and has since met widespread critical acclaim, having been nominated for Germany's "Expert Game of the Year" prize just a year after its release.
How to Play King's Dilemma
In a nutshell
Each round, you draw one card from the "dilemma deck", subsequently experiencing the game as it unfolds. Every card poses a problem that needs to be resolved by the houses on behalf of the King; every decision you make influences the fate of the Kingdom.
How to play in full
Here's a full explanation of how to play King's Dilemma.
Before the game begins, each player needs to choose a noble house to represent. Choose from families such as the Dukes of Olwyn, who have broken up the bonds of class, or the Dukes of Natar, who often destroy ancient knowledge thanks to their devotion to the Cult of the Mother.
There are twelve houses to choose from in total.
The board in King's Dilemma demonstrates the stability of the Kingdom. It is almost like a scale, with black and white pieces placed on it to represent things like happiness and culture.
When the pieces hit the bottom, this indicates that the Kingdom is in the worst possible position, full of chaos and destruction. But, on the other hand, when the pieces are all at the top, things are so perfect that the monarchy is essentially rendered useless.
At the beginning of each round, you open an envelope. There are 75 of these in total, each containing 300 cards.
The cards in the envelope depict a grim decision you have to make, and each dilemma comes with a choice: 'aye' or 'nay.'
Once you have opened the envelope and read your card, you must put forward your decision to the other players, and a discussion begins about the two potential courses of action that might be taken.
This is the perfect opportunity for role-playing, and if you're good at persuading the people around you to follow your chosen course of action (even if it is based on selfish motives), you might be surprised by what you can actually convince people to agree to against their better judgment.
Finally, all players vote on your decision, and the card is flipped. The consequences of your decision are revealed – and in King's Dilemma, they're usually brutal, even if you thought you did the right thing.
There are fifteen games to a full campaign, which usually takes about 15 to 20 hours to complete. As you progress, past decisions can come back to bite you, and the game continues to evolve in interesting and often weird or twisted ways.
Who Is King's Dilemma for?
According to its box, King's Dilemma is recommended for people fourteen years and older. However, the gaming community suggests that sixteen and above is a more appropriate age category due to complex and sometimes disturbing themes.
Thanks to its similar aesthetic and storyline, the game is perfect for people who enjoyed Game of Thrones, but this isn't the only demographic to whom King's Dilemma will appeal.
Any gamers who favor legacy games over traditional board games will appreciate the nuance and challenge of the storyline and the strategy involved in manipulating events to secure a beneficial outcome.
Groups of three to five people can play King's Dilemma, but the ideal number is four or five.
How Many Pieces Are there in King's Dilemma?
Here are the contents of King's Dilemma:
Realm board
75 envelopes
300+ cards
Chronicle sticker booklet (177 stickers)
12 house screens
12 mystery stickers
Tokens
Rules
Other Games by Horrible Guild
If you're impressed by the scope and complexity of King's Dilemma, you'll be pleased to know that Horrible Guild makes a number of other games into which just as much thought has gone. Here are a couple of my favorites.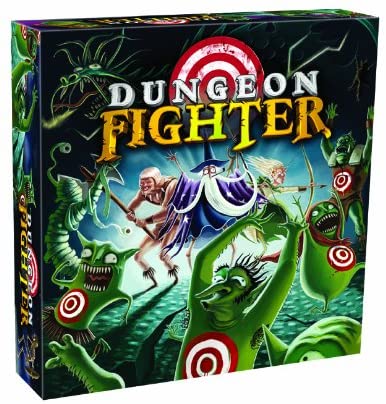 Dungeon Fighter will undoubtedly appeal to a similar audience as King's Dilemma, and it's just as thrilling to play. Ten years after the game was initially released, this new and improved version comes complete with new heroes, new die, and new boards.
In this fully cooperative board game, players take on the roles of heroes and battle their way through the dungeon killing numerous monsters as they go.
Players – 1-6
Recommended age – 14+
Playing time – 45-60 minutes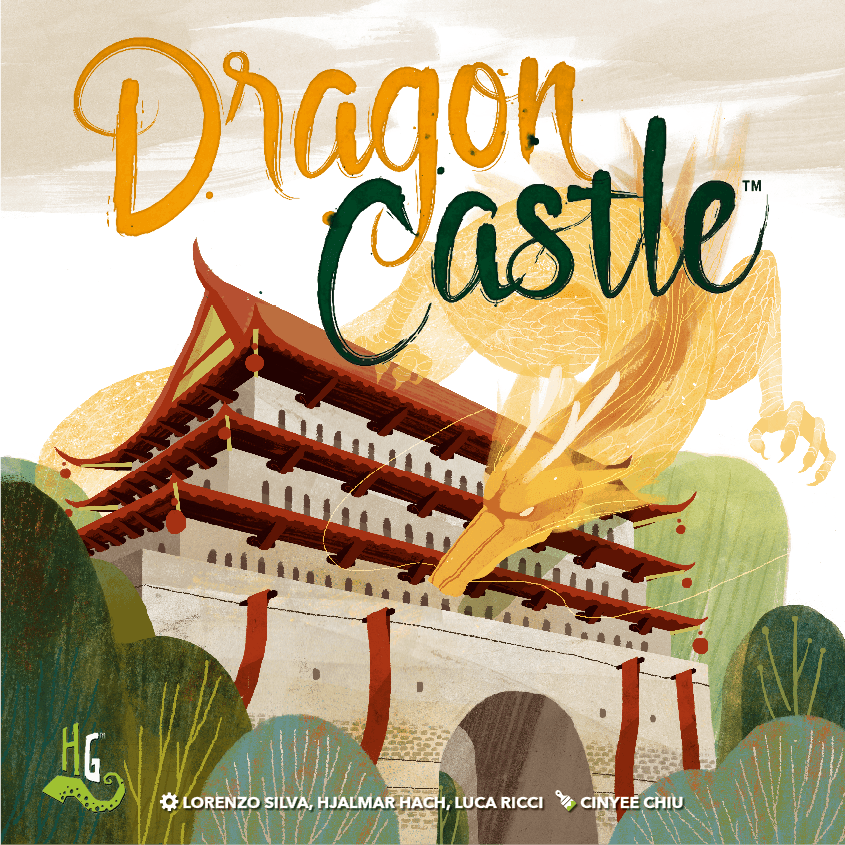 If you're looking for something, a little different, Dragon Castle is inspired by the traditional Chinese game Mahjong solitaire.
Pick a pair of identical tiles from the central castle and put them on your realm board to begin building your own castle when it's your turn. Sometimes, you are able to sacrifice these tiles to put shrines in their place instead.
Players – 2-4
Recommended age – 8+
Playing time – 30-45 minutes
Alternatives to King's Dilemma
There are plenty of other games out there that are similar to King's Dilemma for you to try.
Betrayal Legacy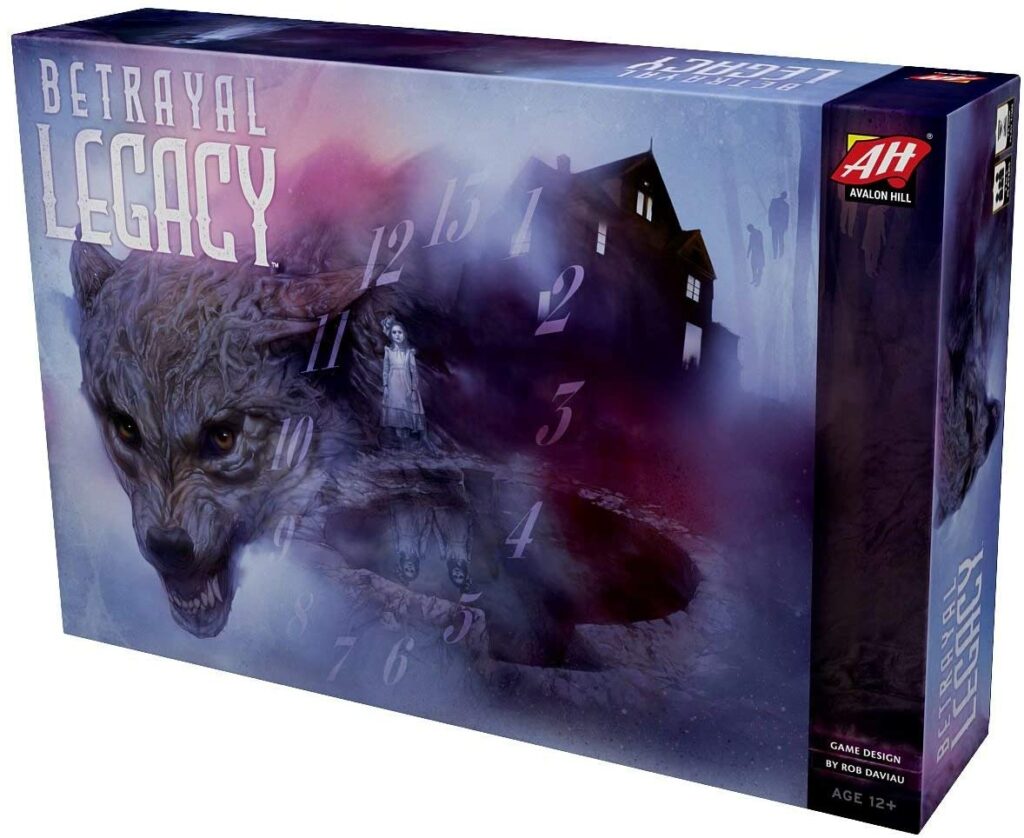 Betrayal Legacy is set in a haunted mansion that continues to be explored for generations, with plenty of spooky occurrences and terrible secrets (as you'd expect from a game based on Betrayal at House on the Hill).
It is a thirteen chapter story that takes place over many decades.
Players – 3-4
Recommended age – 12+
Playing time – 45-90 minutes (per chapter)
Aeon's End: Legacy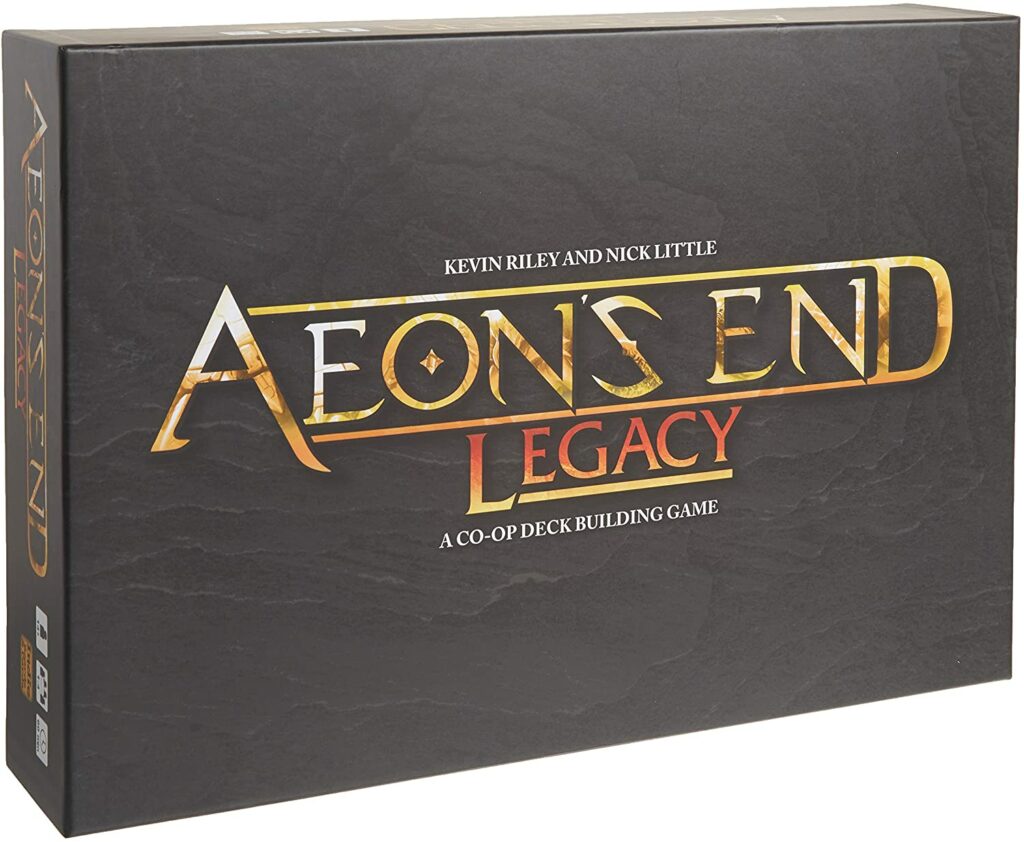 This post-apocalyptic game requires players to defend their home, Gravehold, from monsters – called The Nameless – in an evolving campaign by training as mages. Your choices determine the challenges you face in Aeon's End, just as they do in King's Dilemma.
Players – 1-4
Recommended age – 14+
Playing time – 45-90 minutes
King's Dilemma – Is It Worth Buying?
King's Dilemma is genuinely one of the most exciting games out there. Despite its sheer length, there's never a dull moment, and there's always some scheming to be done as to how you can outwit your rival houses.
In my opinion, it fulfills everything you could want from a game: it's engaging, it requires strategy, it's complex, and – like many games that have gained immense popularity, such as Cards Against Humanity – it's a little bit brutal.
If you've never tried a legacy game before, King's Dilemma is the perfect place to start.
Frequently Asked Questions
Question: How many dilemmas are there in a game?
Answer: There are six-time slots and five slots in the King's death space; as such, the maximum number of dilemmas per game is eleven.
Question: How long does it take to play King's Dilemma?
Answer: Each game takes about an hour, and there are fifteen in total. However, the game's pace can vary greatly, so it could take as much as twenty hours to complete the whole thing.
Question: Is there a computer or phone version of King's Dilemma?
Answer: No, unfortunately, it is only available as a physical game.
Question: Is King's Dilemma a good game for kids?
Answer:
It depends on the age group. Older teenagers will undoubtedly appreciate the game, but younger children might struggle with the complexity of some of its themes and the sheer amount of time it takes to complete it.
If you're looking for a game that's suitable for younger children, we have guides to games for
three year olds
and
four year olds
.
Question: How do you win King's Dilemma?
Answer:
The concept of winning is slightly different in King's Dilemma than in regular
board games
. This is because your objectives might always be changing, and, at the end of the game, there's no guarantee that one of the players will emerge victoriously.
However, the aim is to persuade the King to follow your advice so you can achieve your own objectives and desires, whatever they might be.
For more interesting readings check out: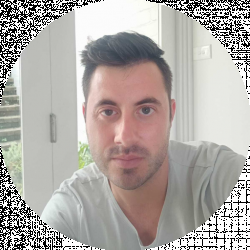 Latest posts by David Borgogni
(see all)