Oh man, do I love Cards Against Humanity. I've had some great (drunken) nights with family and friends playing this game. It's one of the most popular games — if you play it, you'll understand why. I see it at nearly every single bar and a decent amount of my family members and friends have it available to play when we get a group of people over. It's so popular, to where the company itself was funded solely by a Kickstarter campaign.
While the classic Cards Against Humanity is always fun, I'm intrigued by some of the variety packs they released. I specifically love the 90s Nostalgia pack; I'm a 90s kid, so it only makes sense that this pack appeals to me. But what is the Cards Against Humanity 90s Nostalgia pack? And will it add a bit more fun to the classic Cards Against Humanity?
Bottom line up front: All 90s kids can agree that this decade was one of the best. From Nickelodeon to the Spice Girls and Capri Sun, there were so many gems that came out of the 90s. Cards Against Humanity took the best parts of the decade and made a hilarious expansion pack out of them!
Some of my favorite cards from the pack include "The Great Cornholio," "Angels interfering in an otherwise fair baseball game," and "Liking big butts and not being able to lie about it."
Keep in mind, you should have the original Cards Against Humanity deck and an existing grasp of the game in order to play the 90s expansion pack.
What Is Cards Against Humanity?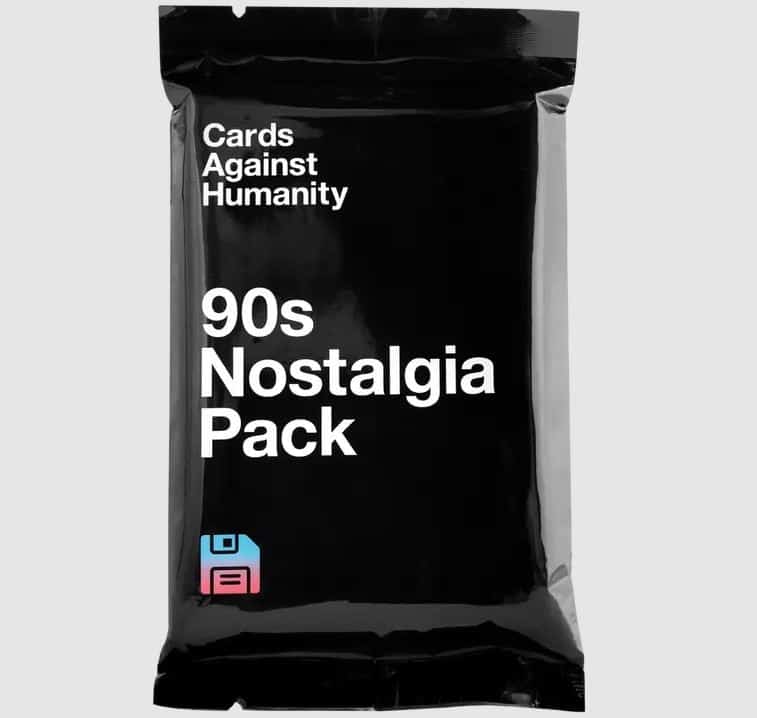 First, what exactly is Cards Against Humanity? It's what the company calls a "fill-in-the-black card game." In short, a player draws one card. The card has a saying on it. The saying has blank spots where players have to fill in the blank. Players have a deck of cards that say bizarre things. Select the card that fits in best with the saying — or is just totally outrageous.
Cards Against Humanity requires at least four players. Everyone gets white cards, or cards meant to complete the phrases and sentences on the black cards. One person (called the Card Czar) draws a black card from the deck that the other players answer. Whoever draws a card from the deck picks the best answer. Whoever holds the white card receives the black card. Whoever has the most black cards at the end of the game is the winner.
Does this sound confusing? I will go more in-depth into the difference between the black and white cards — trust me, it will all become clearer.
Cards Against Humanity is known as a drinking and party game. That's because the cards are extremely offensive and vulgar. There are trigger warnings all over the place. I don't recommend playing this game if you're easily offended and/or don't have a dark sense of humor.
I love this game because it brings out everyone's warped sense of humor. I'm a shy person and don't do well in social settings unless I know people. Cards Against Humanity helped me make friends. I have a dark sense of humor and I never fail to laugh at everyone's crazy answers! That and it helps bring out my crazy humor when I'm typically a quiet person. I could literally play this game for hours and I never get bored.
Black Cards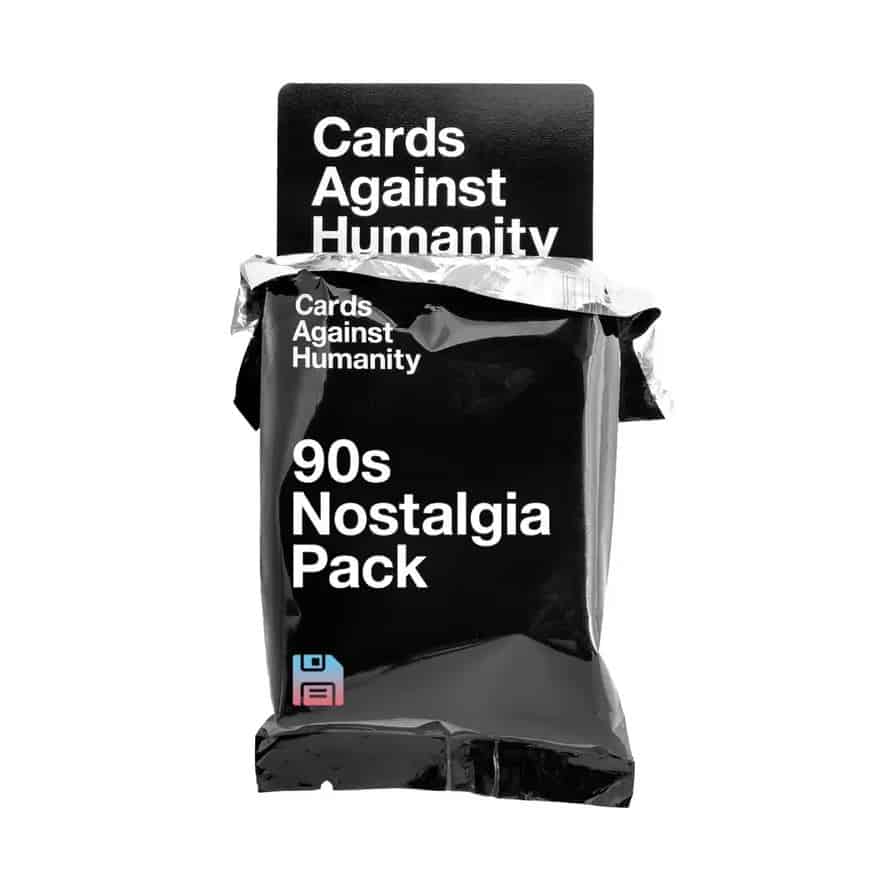 Cards Against Humanity is comprised of both black and white cards. What's the difference? Let's discuss the black cards first.
Black cards are arranged in a deck. Whoever's turn it is will draw a black card. The black card will contain a phrase or a question. If it's a question, the other players must answer the question using one of the white cards in their hands. If it's a fill-in-the-blank, players will put down one of their white cards to complete the sentence. Keep in mind, some cards say "pick two" or even "pick three."
The original Cards Against Humanity game includes 100 black cards. The 90s Nostalgia pack contains seven black cards.
White Cards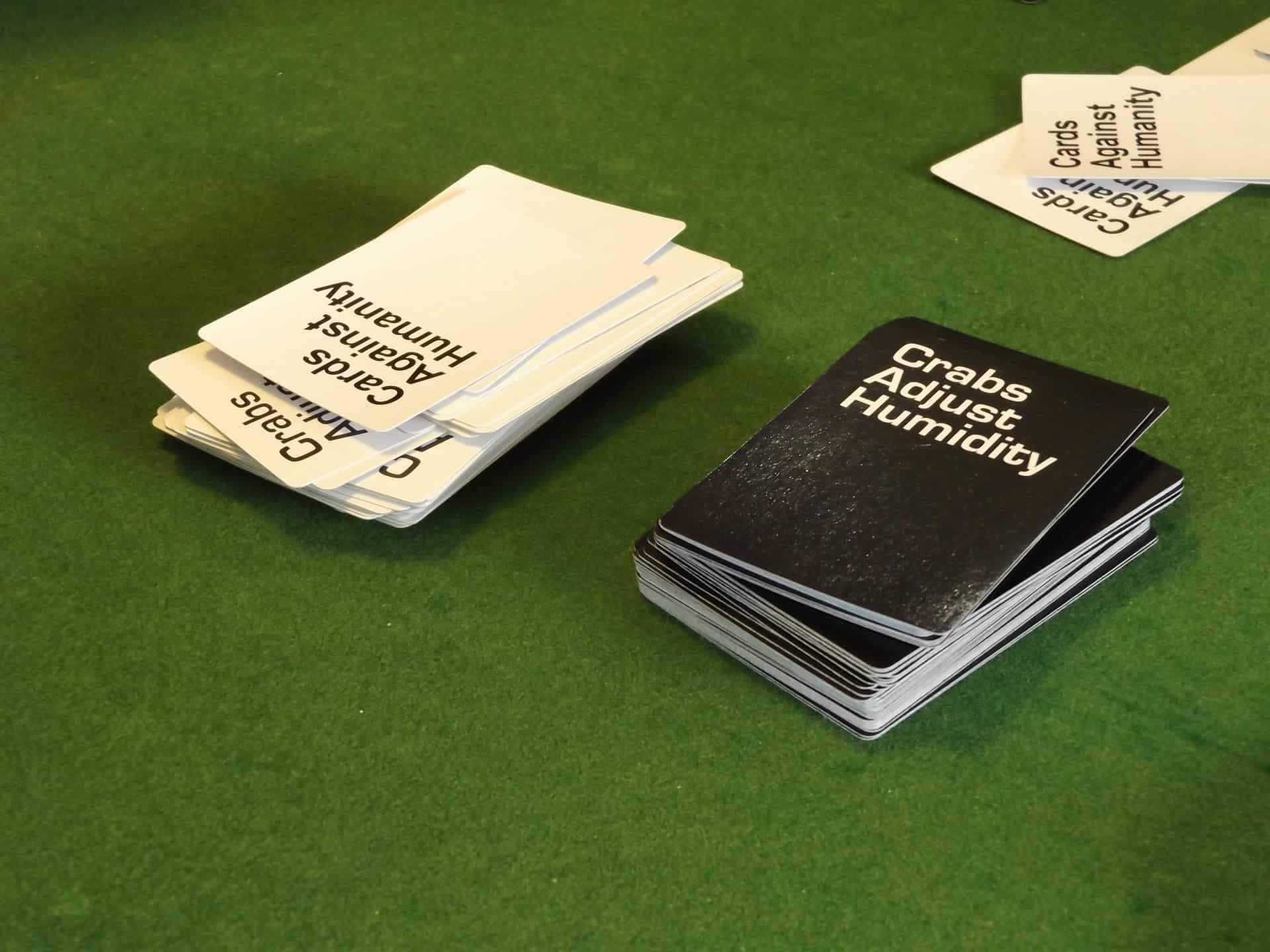 Every player will receive seven white cards. When a black card is drawn, players have to pick a white card to complete the black card's phrase or question.
Decide which white card you think is best — most players (including myself) choose the card that's funniest though others choose a card that makes the most sense to the black card. You can also be clever and choose a card that gives the black card an alternative meaning. After you put down a card, you must select a new white card.
For black cards that require you to pick more than one card, it's best practice to stack the cards and put the card read first on top. You can explain this to the Card Czar.
The original Cards Against Humanity game includes 500 white cards. The 90s Nostalgia pack includes 16 white cards.
Why 90s Nostalgia?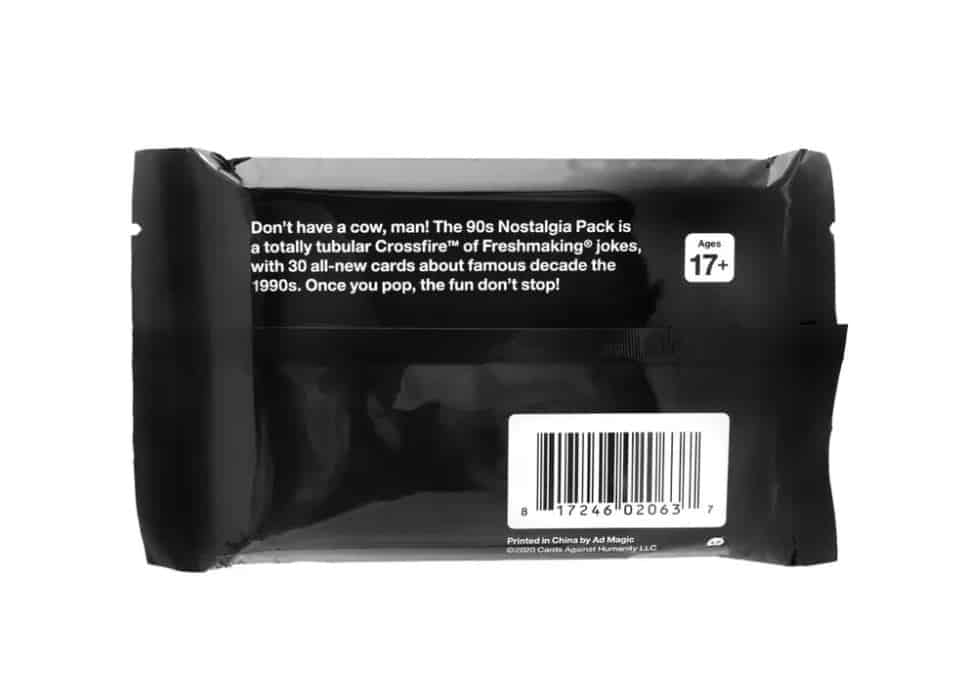 If you're a 90s kid, we shouldn't be asking this question. Think of all of the amazing things that happened in the 90s. All of the great movies, TV shows, and music. If you were a kid in the 90s (such as myself) then it should be no surprise that our favorite childhood shows, such as Doug, appear in this pack. There were also a lot of interesting politics and world events that happened in this decade.
As you can expect, these cards are all designed to make references to this beloved decade. In this pack, you'll find cards that focus on entertainment, politics, and even products that 90s kids loved.
Overall, if you're a 90s kid, a fan of the 90s, or just really like the period, you'll have a lot of fun with this pack.
How to Play the 90s Nostalgia Pack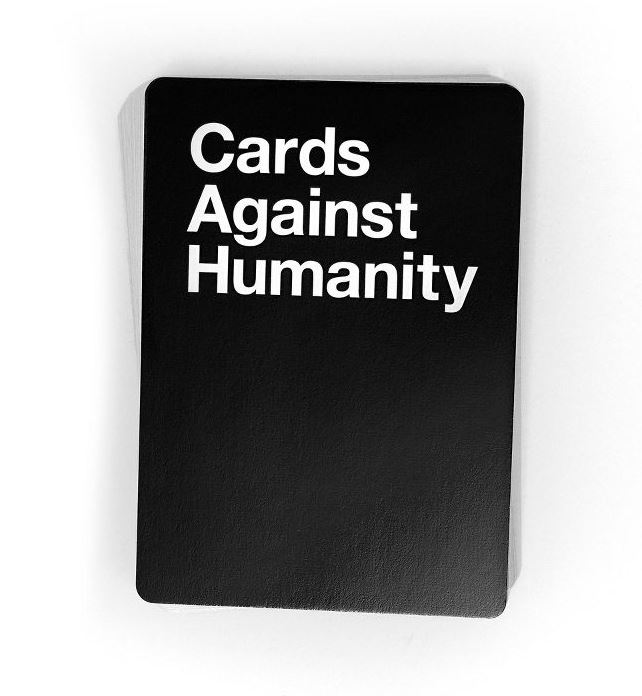 First, you need to have the original Cards Against Humanity deck. With only 23 cards, the 90s Nostalgia Pack isn't enough to make the game exciting. You'll also have to be of a certain age to play. This isn't exactly a game rule, though Cards Against Humanity doesn't recommend anyone under the age of 17 playing this game. If you're younger than 25, you may not be able to understand all of these references.
Otherwise, play the 90s Nostalgia pack the same way you would play normal Cards Against Humanity. Shuffle the 90s cards into the normal cards. Who knows how many 90s cards you'll get!
Black 90s Nostalgia Cards
Don't want to wait and be surprised by the 90s Nostalgia cards? Here's what the black cards say:
How did Stella get her groove back?
Believe it or not, Jim Carrey can do a dead-on impression of ________.
It's Morphin' Time! Mastodon! Pterodactyl! Triceratops! Sabertooth Tiger! ________!
I'm a b**ch, I'm a lover, I'm a child, I'm ________.
Tonight on SNICK: "Are You Afraid of ________?"
Siskel and Ebert have panned ________ as "poorly conceived" and "sloppily executed."
Up next on Nickelodeon: "Clarissa Explains ________."
Man, what all can I say about these cards? Jim Carrey, The Power Rangers, Nickolodeon! A 90s kid dream! There are also some great songs in here from the decade.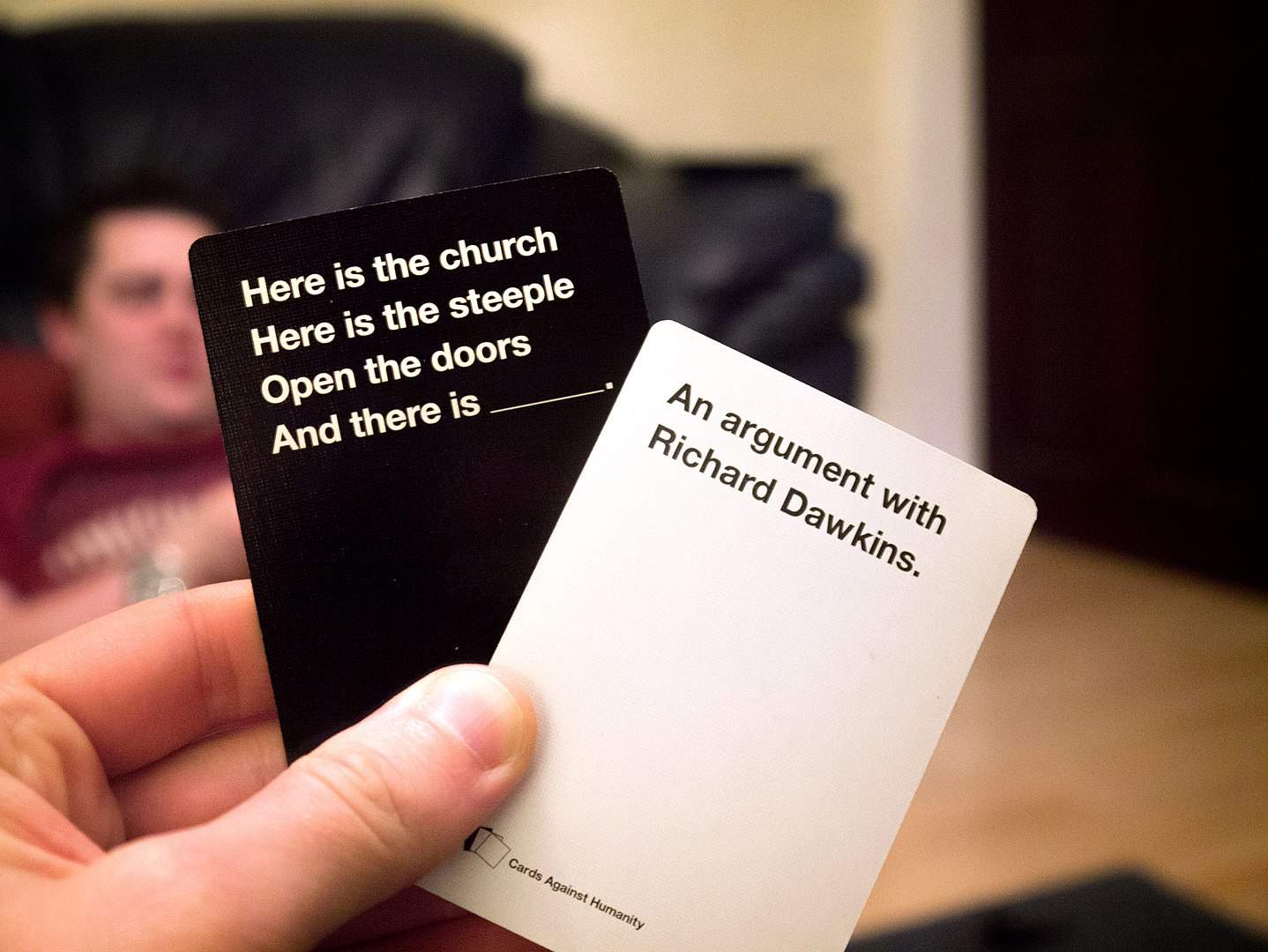 White 90s Nostalgia Cards
A mulatto, an albino, a mosquito, and my libido.
A bus that will explode if it goes under 50 miles per hour.
Cool 90s up-in-the-front hair.
Angels interfering in an otherwise fair baseball game.
Freeing Willy.
Deregulating the mortgage market.
J**king off to a 10-second RealMedia clip.
Getting caught up in the CROSSFIRE™.
Liking big butts and not being able to lie about it.
Kurt Cobain's death.
Pamela Anderson's boobs running in slow motion.
Log.™
Pizza in the morning, pizza in the evening, pizza at supper time.
Patti Mayonnaise.
Several Michael Keatons.
Pure Moods, Vol. 1.
S**king the President's d**k.
Stabbing the s**t out a Capri Sun.
The Great Cornholio.
Sunny D! Alright!
Wearing Nicolas Cage's face.
The Y2K bug.
Yelling "girl power!" and doing a high kick.
I have to say, this deck also embodies the worst from the 90s. First and foremost, I'm glad people don't wear that "hair in front of the face" hairstyle (though I totally had that look). I have also never been a Nirvana fan…or a fan of grunge in general. "Angels interfering in an otherwise fair baseball game" is absolutely hilarious and I was never a fan of that movie in the first place.
But there are also some winners here. Beavis and Butthead? How many better can you get. I can relate to stabbing Capri Sun. Not going to lie, I still love Capri Sun and Sunny D to this day. That Sir-Mix-A-Lot song was one of my favorites from back in the day. But nothing compares to my love for The Spice Girls (I still listen to them to this day). Doug was also a favorite show of mine.
How Much Is the 90s Nostalgia Pack?
The 90s Nostalgia Pack is very affordable — only $5. However, I'm reading on Reddit that resellers may try and overcharge you. I don't suggest buying the 90s Nostalgia pack on eBay or from conventions unless they're selling it at this price. Buy the pack from Cards Against Humanity or other reliable sellers, such as Target.
Where Can You Buy the 90s Nostalgia Pack?
As stated previously, only buy this pack from reliable sellers. It's available on the Cards Against Humanity website right now. I'm also seeing it on Target and Amazon for the same price.
FAQs
Question: Is Cards Against Humanity inappropriate for children?
Answer: Absolutely. 100%. YES! Don't let your kids play this game. As you can see in one of the above sections, I had to star out some of the words because they're…well, bad words. However, Cards Against Humanity does have a family-approved game. I've also played Apples to Apples and I really like that one.
Question: Is the basic Cards Against Humanity good enough?
Answer: I personally love the original if you don't want to buy any expansions. It's the perfect party game and is still awesome if you and your friends have a dark sense of humor. I recommend the original if you're new to Cards Against Humanity because you have a diverse selection of cards that are hilarious and nearly anyone will understand them.
Question: Can I play Cards Against Humanity online?
Answer: You can play Cards Against Humanity online. Not only that, but it's completely free! How the online game works is you and your friends can see the black cards remotely but your white deck is kept private. To make things even more fun, I suggest getting your friends on Zoom so you can see everyone's reactions to your hilarious picks!
Question: Is there a Cards Against Humanity app?
Answer: Yes there is! Actually, its sole purpose is to let players host remote games. Keep in mind that the app is called Cards Against Originality. Otherwise, it's literally identical to the original card game. The app is available on both iOS and Android. This app is best if you're playing on a smartphone or tablet. The nice thing about playing on the app is you can engage in video chats without using Zoom or other third-party sources.
Question: Is the 90s Nostalgia pack the dirtiest Cards Against Humanity expansion?
Answer: In all honesty, I think the original is the dirtiest and most offensive. Cards such as "a sneezing fetish" prove that the original is as vulgar and original as you can get.
But if you already have the original and want a dirty expansion, I suggest choosing The Green Box. Don't be confused, The Green Box has nothing to do with the color green. Instead, this expansion just has 300 new cards (245 white cards and 55 black cards).
Question: I don't think I want the 90s Nostalgia Expansion. What are some other good ones?
Answer: Some other highly rated Cards Against Humanity expansion packs include:
• Geek Pack
• Period Pack
• College Pack
• Green Box
• World Wide Web Pack
• Design Pack
•Sci-Fi Pack
Question: Are there any alternatives to Cards Against Humanity?
Answer: Yes there are! Some of the most popular alternatives include:
• Drunk Stoned or Stupid
• Exploding Kittens NSFW Edition
• Nasty Things
• Drawing Without Dignity
• WTF Did You Say?!?
• Disturbed Friends
• That's What She Said
Bottom Line
Cards Against Humanity is one of my favorite games ever. Because of its popularity, they released a variety of expansion packs. The 90s Nostalgia pack is every 90s kid's dream. Both the black and white cards make references to the 90s. While some of the references aren't the best moments from the era (such as the bad music and haircuts), we can re-live the best 90s memories in the most vulgar way with the 90s Nostalgia expansion pack.
What are you waiting for? Buy the 90s Nostalgia pack, add it to your deck, invite your friends over, and have a party!
Recommended reads: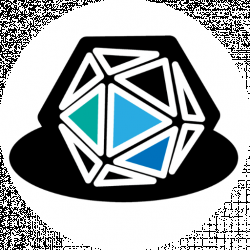 Latest posts by Dice 'n Board Team
(see all)